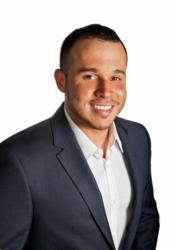 Miami Beach, FL (PRWEB) December 16, 2011
Zilbert Realty Group, a Miami-based luxury real estate brokerage company, announced today that Alex Miranda has joined the firm as a sales manager specializing in Downtown Miami and Midtown Miami condo and home sales.
Mr. Miranda's past achievements include a successful sales career at the Midtown Miami real estate complex, a $2.3B mixed-use project of residential towers, office space and retail space. The retail anchor stores included Target and Sports Authority, as well as some famous Miami restaurants and nightclubs, including Sugarcane, Mercadito, Sustain and Ricochet. Mr. Miranda was Midtown Miami's top-producing commercial and residential agent in 2008, 2009 and 2010.
Mr. Miranda is a member of the National Association of Realtors®, the Florida Association of Realtors® and the Miami Association of Realtors®.
ABOUT ZILBERT REALTY GROUP
Zilbert Realty Group is an international real estate brokerage firm specializing in upscale and luxury properties in Miami Beach, Miami and surrounding beach cities. Based in Miami Beach, Zilbert sells over $185M of real estate annually, catering to local and international buyers and sellers, and operating in multiple languages. The firm successfully manages multiple customer sales channels in its real estate practice, which includes a high-traffic, award-winning website (http://www.Zilbert.com); an innovative, retail-based store concept, the Zilbert Realty Store; a traditional face-to-face brokerage and sales practice; social networking; and a global marketing network that reaches hundreds of thousands of buyers and brokers across the United States, Canada, Europe and Latin America. Zilbert interacts with buyers and sellers in whichever channel is most-convenient to them.
###