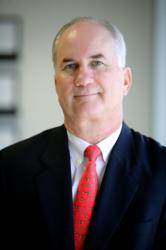 Together, DAVACO and Ecoxera can provide expertise that provides national brands the ability to integrate sustainability as a low-cost, value-add to any existing rollout program.
Dallas, TX (PRWEB) December 16, 2011
DAVACO recently announced that the company has broadened its operations to include comprehensive multi-site sustainability and resource reduction solutions to help retail and restaurant chains optimize their operational performance. DAVACO's new service offering comes as a result of a strategic acquisition of Austin-based Ecoxera, a retail sustainability consulting firm. Justin Doak, who is the founder of Ecoxera, will continue to serve as president.
"DAVACO is now able to further support retail and restaurant clients in meeting their environmental goals by offering a broader range of turnkey multi-site sustainability solutions. This comprehensive offering includes on-site/energy and waste assessments, analysis of data, including carbon benchmarking, as well as the roll-out/installation of sustainability programs," said Rick Davis, CEO, DAVACO. "While retail and restaurant owners have been exploring a myriad of single-site green options, the industry is at a point where we know what is working and we have found that multi-site sustainability programs offer the greatest potential to provide the most impactful results. Together, DAVACO and Ecoxera can provide expertise that provides national brands the ability to integrate sustainability as a low-cost value add to any existing rollout program."
DAVACO provides retail and restaurant clients with a single resource for the development, management and execution of portfolio-wide programs that can be designed to include sustainability to increase efficiencies and reduce capital expenditures. DAVACO's turnkey solutions now include: Facility benchmarking; Site and asset performance surveys; Data analysis & planning; Program data collection & aggregation; System automation and optimization, including waste management programs; Executive reporting; and Multi-site LEED credit compliance execution.
Davis says that DAVACO's sustainability services are tailored to each individual client and that many of the programs often complement their clients' existing facility upgrade initiatives. By combining site improvements with sustainability enhancements, clients gain maximum efficiencies when work is already being done at each location. DAVACO offers a full range of services to assist national retail and restaurant clients with the execution of high-volume programs, including rollouts, retrofits, resets, remodels, installations and site surveys.
"For many retailers and restaurants, the biggest challenge is working through the notion that a greener solution has to come with a premium price, but the reality is in almost all cases, implementing sustainable operations practices actually produces real cost savings," said Justin Doak, president, Ecoxera. "I am pleased to have the opportunity to partner with DAVACO to help nationwide brands evaluate and develop sustainability programs, so they can begin seeing tangible results. Whether the focus is energy, waste, water or HVAC, we can develop practical and methodical approaches to integrate sustainable programs that benefit the environment and the bottom-line."
About DAVACO
Founded in 1990, DAVACO employs over 1,000 retail and restaurant professionals across the country to serve its clients. DAVACO is a member of the Association of Retail Environments (ARE), Professional Retail Store Maintenance Association (PRSM) and the Restaurant Facility Management Association (RFMA), as well as the US Green Building Council (USGBC) and the North Texas Green Building Council. DAVACO further supports sustainability through the establishment of the DAVACO Cares program, which was designed to promote corporate social responsibility and encourage employees to make environmentally friendly choices at the office and at home, such as recycling, reducing consumption and reusing materials.
About Justin Doak, LEED AP
Justin Doak is the founder of Ecoxera, a retail sustainability consulting firm. Prior to Ecoxera, Doak was employed with the U.S. Green Building Council, where he directed the technical development of LEED Retail New Construction and LEED Retail Commercial Interiors green building programs. Doak is a recognized thought leader and expert on sustainability programs for built environments and new construction. During his career, he has worked with nearly 50 regional and national retailers to develop sustainability programs that reduce operating costs and engage the customer and key stakeholder(s). He earned a Bachelor of Arts in Environmental Philosophy and Economics from Allegheny College in Meadville, Pennsylvania and is currently pursuing a master's degree in integrated communications from West Virginia University.
More About DAVACO, Inc.
DAVACO, Inc. is the national leading provider of turnkey retail and restaurant service solutions, specializing in the management and execution of high-volume programs for nationwide retail, restaurant and consumer product brands. Services include: ▪ Rollouts, retrofits, resets and remodels ▪ Fixture, equipment and graphic installations ▪ Project management ▪ Hard- and soft-line merchandising ▪ Site and marketing surveys ▪ Logistics and consolidation ▪ Design services ▪ Compliance audits ▪ Sustainability ▪ Special initiatives. DAVACO's unique business structure and customer-centric philosophy provides clients with speed-to-market, consistent and professional execution within an open-store environment, and proprietary ClearThread™ technology for greater visibility and reporting efficiencies. Founded in 1990, DAVACO is based in Dallas, Texas, with W-2 employees located across the country. http://www.davacoinc.com
###