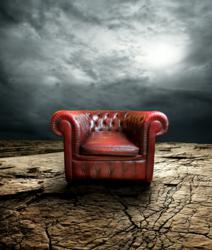 "We hope Fellows Business Consulting won't be the baby sister for too long!"
London, UK (PRWEB) December 16, 2011
Fellows and Associates are proud to announce the launch of Fellows Business Consulting. This new division will offer intelligent solutions to bring cost efficiency, increased profitability and sustained growth to businesses and partnerships in the Intellectual Property sector.
Fellows Business Consulting is led by Michele Fellows, Director of Fellows and Associates. Although she has extensive financial and business experience with SMEs as well as large organisations in various sectors and jurisdictions, Michele's credibility in the IP world has been well and truly established by her recent contribution to the CIPA Journal of November 2011, where she discusses some of the factors that promote a profitable business climate.
"With this new offering, which complements the services already available from Fellows and Associates, we feel we are able to deliver a truly holistic approach to the IP sector's unique business needs," says Michele.
"As you may have noticed, we like to be unconventional," comments Pete Fellows, Managing Director of Fellows and Associates. "This new branch of our business will enable us to tailor our services to an even greater extent, and, in our opinion, add value in a way that is well outside the realm of what our competitors can deliver."
Michele admits to investing substantial time and effort into the fledgling consultancy, something she feels is already paying off. "From inception, I have wanted to find out as much as possible about the IP sector and the businesses operating in it. I have already met with a number of people in the industry and have identified many issues common to them all. Based on this research I can now work with each individual client to create a plan of action addressing both common and company-specific concerns."
Both Pete and Michele have high hopes for the future. "Many partners at IP firms are so busy providing an excellent service to their clients they often don't have time to focus on the commercial aspects of the business. This is where we truly feel we come into our own – providing expertise and strategic guidance, enabling them to capitalise on opportunities and leaving them free to concentrate on issues most important to them."
About Fellows Business Consulting
Together with sister company Fellows and Associates, Fellows Business Consulting offers financial and strategic advice to firms within the Intellectual Property sector worldwide. Please visit http://www.fellowsbusinessconsulting.com to link to our e-brochure, or contact us via +44 207 903 5019.
Michele Fellows is at the helm of Fellows Business Consulting. She is a qualified Chartered Management Accountant with over 15 years' experience in financial and operational roles including strategy development and implementation. In her position as a Director at Fellows and Associates, she has developed a considerable knowledge of the Intellectual Property sector. For more information, please contact Michele at michele(at)fellowsbusinessconsulting(dot)com.
###