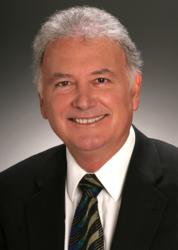 West Palm Beach, FL (PRWEB) December 15, 2011
Robert "Steve" Craig has been appointed by the board of directors of Workforce Alliance as president and chief executive officer of the nonprofit organization chartered by the state of Florida to lead workforce development in Palm Beach County.
The appointment was announced following today's board of directors meeting by Chairman of the Board Steven Parrish, principal, Steven M. Parrish, P.A., who said, "Workforce Alliance has an established track record as one of the top-performing workforce organizations in the state and, as interim CEO, Steve Craig has been instrumental in leading the organization towards even higher standards of performance excellence. With Steve's appointment, the board is confident that Workforce Alliance will continue to set the bar even higher to better meet the job search and training needs of job seekers as well as the employment, human resource and employee training needs of Palm Beach County businesses."
In the most recent program year, and during one of the most challenging economic times in the county's history, Workforce Alliance placed a record 12,771 candidates in jobs – a 19 percent increase compared to the previous year.
Prior to his appointment as interim chief executive officer in August 2011, Steve served as Executive Vice President for Workforce Alliance, providing oversight for the Business Services, Grants, Professional Placement Services, Performance Analysis, Communications, and Industry & Economic Relations business units. He joined Workforce Alliance in 2004 as Vice President of Business Services and Economic Development, a position he held until his promotion to Executive Vice President in 2008.
Prior to joining Workforce Alliance, Steve held a number of positions of increasing responsibility at Florida Power & Light Company, one of the nation's largest electric utilities, where he worked in the company's Customer Service, Nuclear Fuel and Nuclear Operations business units. He also has owned and operated businesses in Palm Beach County that specialized in real estate, custom home development and home inspection services.
Steve is a member of the board of directors of the Business Development Board of Palm Beach County and is an alumnus of Leadership Palm Beach County. He also is a member of the Economic Council of Palm Beach County's Executive Council and Six Pillars Committee, as well as a member of several area Chambers of Commerce. He holds an MBA Degree from Nova Southeastern University and a Bachelor's Degree in Management. He also holds a Commercial Pilot's License, a Real Estate License and a General Contractors License.
On average, more than 11,000 visitors each month are helped by specialized services that are provided at the three Workforce Alliance Career Centers in West Palm Beach, Boca Raton and Belle Glade. The centers offer more than 100 classes and workshops each month for job search and job skills training, career development and consulting. Workforce Alliance also helps employers compete in today's challenging marketplace by providing recruitment, assessments and referrals of qualified job candidates; space and staff assistance for screening/interviewing candidates; grants for training new or existing employees; and outplacement assistance. More information is available on the organization's website at http://www.pbcalliance.com.
###