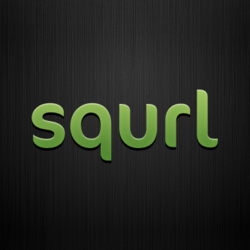 San Francisco, CA (PRWEB) December 16, 2011
Squrl is announcing the launch of their 2.0 version of their video service to the Apple App store. This release is an evolutionary effort to create the best place to watch and discover video on the iPad. This new version is specifically developed to take advantage of tablets. The rapid growth of the tablet segment is transforming the way people are engaging with media, in particular, video. With the explosion of video apps and websites, Squrl ensures consumers don't miss out on videos they care about, without having to do the work of finding it.
Users tell Squrl what topics they are interested in, and the service then creates a personalized channel guide. The "Fresh" section brings the most recent content from across all of these channels to the forefront. Consumers can be first to see what video is trending on social networks and across all the providers supported by Squrl in the new "What's Hot" section. Squrl now supports thousands of feeds and millions of videos from hundreds of providers, including Hulu, CNN, ESPN, NASA, CNBC, The New York Times, The Economist, Devour, Reddit, TMZ, TED, Tech Crunch, Vimeo, Pitchfork, Food Network, Funny or Die, IGN and many more.
"With our first version we found Squrl users were consuming more video per session on average than most video services. They queue up videos to watch later inside of Squrl, via a web browser bookmarklet, or email us links. Once the videos are placed in a queue, users curate them into channels and playlists. With our latest version, our focus is helping them discover and consume all the great content video that is already in Squrl." said Mark Gray CEO and co-founder of Squrl.
Consumers can now try the free application before signing in--they can simply start watching videos without having to create an account. If users decide to sign in, they can connect with their favorite services like Facebook, Twitter and connect to Netflix and YouTube, which all become part of the channel lineup. Squrl presents users with all the videos posted to users social networks by their friends and people they follow.
Squrl is transforming the tablet video experience into a social one, with a list of friends and people they follow always available in a sidebar. What friends and the Squrl community are watching is simply one touch away. Users can just as easily add friends from Facebook, Twitter, and a contact list. Sharing videos with people on Squrl or posting them to a Twitter timeline and a Facebook wall is now easier than ever.
Selecting a video to play from "Fresh," "What's Hot," or any Channel results in a playlist, allowing users to lean back and enjoy video. Users can continue to discover new content while they watch video. The new interface and player controls are now gesture-based, meaning the opening and closing of navigation panels is done with natural swiping motions, opening video to full screen, and closing video players with a simple pinching motion.
"The latest version of Squrl has been designed with the tablet in mind. The gesture-based interactions are a much more natural way to interact with video," said Michael Hoydich, COO and co-founder of Squrl.
Squrl is available for download in the App store http://itunes.apple.com/us/app/squrl-for-ios/id398256703?mt=8. To learn more about Squrl go to http://www.squrl.com.
About Squrl
Squrl (http://www.squrl.com) is the becoming the best place to watch and discover video for the iPad. Founded in 2010, the company is self-funded. The founders have extensive experience designing and developing custom video software for large media companies such as Comcast, Microsoft, NBC, Comcast, and MTV. The company is based in San Francisco.
# # #