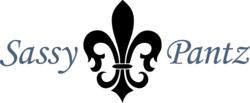 Because there's a little "Sassy" in all of us!
Hopkins, MN (PRWEB) December 27, 2011
With her "Trail Blazing" and "Kicking It" unique style - Heather Rachel, and her store, Sassy Pantz, are making thier mark in the fashion world. Sassy Pantz, located in historic downtown Hopkins, Minnesota, will be celebrating their Grand Opening January 2012 with an attitude and flair for women that says, Rock and Roll meets Cowgirl.
Heather Rachel, a published author and writer, realized her dream of owning and operating her own boutique this past fall. As a person that has worked in the financial profession, she struggled daily with wanting to add her own flair to her look, but had to refrain. There is plenty of rhinestone bling in her store's Jewelry, Accessories, Apparel for women at a price that is affordable.
Since she had her own unique style that was complimented often, Rachel decided to share her closet with her customers. With continual research and buying efforts, Sassy Pantz stays on the leading edge of fashion. Customers can choose from rhinestone hats, shirts, shoes, purses, jeans, sunglasses,jewelry and more. The "Bling" is endless and gives all women a chance to express their unique self and style.
Sassy Pantz reaches out to men too offering Men's Night Out Events to assist in helping them shop for the special women in their lives for Holidays and Special Occasions. Their next Mens Night Out event will be in February for Valentines Day shopping.
A true destination store, Sassy Pantz is a unique and one of a kind concept with a shopping experience that is relaxed and inviting. The store is designed with a flow to be a one stop shop for all the Bling a Sassy Gal desires. "Because there is a little Sassy in all of us!"
Sassy Pantz is located at 810 Main Street in Hopkins, Minnesota 55343. For more information and Store hours visit http://www.sassy-pantz.com or call 952-426-4692. For all new merchandise arrivals and store updates, find Sassy Pantz on Facebook and "Like".
###