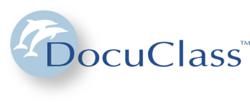 Mobile Access in a Powerful Information Management Software
Pittsburgh, PA (PRWEB) December 16, 2011
With companies expecting their employees to be connected to critical information and business processes at anytime and anywhere, smart phones and touch tablets are becoming an important tool. Cima Software, the creator of DocuClass(an Enterprise Information Management software), launches mobile access capability.
Whether organizational data is cloud-based or managed in-house, DocuClass Mobile solutions - an Android App and a Universal Mobile Client - provide access along with the ability to update information directly from mobile devices (like Android phones and tablets, Apple iPads and iPhones, Blackberry phones and playbook, and more). Not only can users access information directly from their mobile device, they also have the ability to participate in workflows and other business processes.
While keeping their data in a secure environment, DocuClass Mobile lets the user

browse, search and retrieve documents
participate in business workflow processes
apply batch operations without the need to transfer them from the server
upload and index documents
use geo-location information
and more
DocuClass Mobile, an innovative solution that complements the exceptional capabilities of the DocuClass Information Management suite.
About Cima Software
Headquartered in Pittsburgh, PA, Cima Software Corporation provides complete, affordable and easy-to-use Document Management solutions with the functionality, scalability and flexibility for any company or business application. DocuClass streamlines internal operations and helps reduce operating costs, meet compliance requirements, protect information assets and ensure business continuity.
###