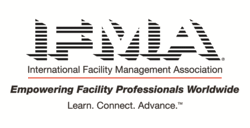 These results show what we've known all along, that facility management is a competitive, compelling profession with the potential to attract top-tier talent, both today and in the future
Houston, TX (PRWEB) December 15, 2011
The facility management professional of 2011, on average, is college educated, manages more than 1 million square feet of space and multiple employees, has experienced a growth in job responsibilities over the past two years, and is enjoying a base salary increase of 8 percent from 2007 levels, according to the results of an International Facility Management Association salary and demographics survey.
The "Profiles 2011 Salary and Demographics Report," based on a survey of 4,353 facility professionals from 45 countries around the world, points to a career path that compensates its practitioners well. Combining base salary and bonus pay, the average facility professional now pulls in US$99,578 in total compensation annually — up from US$91,766 in 2007. Even those entering the profession do well, as practitioners with three or fewer years in facility management earn US$65,000 a year, up from US$56,000 in 2004.
While today's facility managers are well compensated, they are also well educated, with 83 percent having attended college and 64 percent earning a bachelor's degree or higher. Those with college degrees largely studied business (33 percent), engineering (16 percent), facility management (14 percent) or liberal arts (9 percent). Twenty percent of facility professionals surveyed report having a master's or doctoral degree.
More young people are entering facility management, even as the average age of a facility manager is 49. Nine percent of 2011 survey respondents were 34 or younger, up from 7 percent in 2007. Of this group, the majority are women. Twelve percent of female survey respondents were 34 or younger, compared to only 8 percent of their male counterparts. Similarly, 23 percent of women surveyed were 35 to 44 years old, as opposed to 21 percent of men.
Women are also slightly more likely to be pursuing two of IFMA's premiere credentials — the Facility Management Professional and Sustainability Facility Professional™ designations — than men, as 12 percent of female respondents have or are working toward FMPs and 7 percent are working toward SFPs.
As with previous surveys, education level also plays a large role in compensation. Survey respondents with a master's degree report earning an average base pay of US$101,629, up from US$96,750 in 2007 and US$87,000 in 2004. Those with a bachelor's degree report a base pay of US$87,000, an increase from US$82,000 in 2007 and US$75,000 in 2004. In total, facility professionals in eight industry sectors — including chemical/pharmaceutical, electronics, the federal government and the media — make an average of US$100,000 or more each year.
Similarly, facility managers with the Certified Facility Manager® designation — which sets the industry standard for ensuring the knowledge and competence of practicing facility managers — report earning US$12,524 more per year than their counterparts without the credential. Those holding a CFM earn on average US$101,540 per year in compensation.
IFMA's CFM and FMP designations can help facility professionals earn a higher salary than their counterparts based on the credential holder's experience level. Survey respondents with a CFM and six to ten years of full-time work experience, for example, report making US$15,536 more per year than the average facility manager with similar experience, while those with an FMP and six to ten years of full-time work experience make US$8,727 more.
CFM credential holders are also more likely to work in higher levels of management than the average facility professional, making them more likely to manage supervisors who manage others; manage two or more levels of supervisors; or serve the company as a senior executive.
"These results show what we've known all along, that facility management is a competitive, compelling profession with the potential to attract top-tier talent, both today and in the future," said IFMA President and CEO Tony Keane, CAE. "Facility management provides strategic value and contributes to organizational success, and facility professionals are increasingly getting greater recognition and compensation for these contributions. To work in this field and potentially earn more than US$100,000 with IFMA's CFM credential speaks volumes about the value the industry provides and what it can offer today's professionals."
Additional analysis of 2011 salary data shows that each year a facility manager spends in the field adds US$698 to their overall compensation. Similarly, each year an individual spends with their current employer adds US$612 per year to their salary.
Geographic location also plays a role in compensation. Those living in the Northeast U.S. report earning on average $8,837 more than their counterparts, while those in the Pacific U.S. report earning on average US$8,255 more. Canadian facility professionals also see a geographic compensation benefit, earning US$7,076 more than the average facility manager.
The complete "Profiles 2011 Salary and Demographics Report" is available for purchase in hard copy or e-file PDF from the IFMA Bookstore at http://www.ifma.org/bookstore. Additional information is also available online.
IFMA is the world's largest and most widely recognized international association for professional facility managers, supporting more than 20,500 members in 78 countries. The association's members, represented in 127 chapters and 16 councils worldwide, manage more than 37 billion square feet of property and annually purchase more than US$100 billion in products and services. Formed in 1980, IFMA certifies facility managers, conducts research, provides educational programs and produces World Workplace, the world's largest facility management conference and exposition. To join and follow IFMA's social media outlets online, visit the association's LinkedIn, Facebook, YouTube and Twitter pages. For more information, visit the IFMA press room or http://www.ifma.org.
# # #