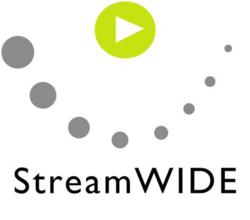 Lyndhurst, NJ (PRWEB) December 19, 2011
With this new business approach, StreamWIDE targets small and medium-sized operators who want to benefit from the latest VAS platforms with a very short time to market and without investing in network infrastructure and equipment. Operators will benefit from minimum software activation fees and be billed according to their number of subscribers provisioned on the platform.
"The Americas' market is rich with a variety of fixed and mobile service providers but some of them are pitifully kept away from innovation due to limited R&D funds. Thanks to StreamWIDE Cloud, those same service providers can unbundle the services they offer from the infrastructure they run on, access the latest technology, differentiate faster on their local markets and increase market share." - Pascal Beglin, StreamWIDE CEO.
Leveraging a straightforward activation and provisioning system, StreamWIDE can enable service deployment in less than a week. Network operators will configure and supervise their applications remotely and benefit from pre-shaped telephony and web interfaces. Data security and confidentiality will be ensured thanks to SIP trunk security, SRTP & TLS, VPN & encryption technologies and firewalls.
To discover how StreamWIDE can change your approach to VAS, please contact your local representative.
About StreamWIDE (http://www.streamwide.com)
An established leader for value-added telephony services, StreamWIDE assists worldwide carriers and service providers in shaping their telephony services innovation. StreamWIDE next generation software technology enables legacy systems replacement, as well as innovative services launches in the areas of voice messaging, virtual numbers and reachability services, convergent charging, conferencing, call center services, ringback tones and IVR.
Operating from USA, CALA, France, China, and Romania; StreamWIDE is listed on Alternext Paris
For more information, visit http://www.streamwide.com or visit our Facebook or Twitter pages.
Contacts
Regina Wade
StreamWIDE, Inc
Director , Communications NA/CALA
201-933-5700
info-request(at)streamwide(dot)us
###