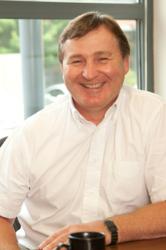 Our goal is to use state-of-the-art network capacity management and planning platforms to ensure better visibility to traffic patterns which enable us to provide a very high quality end-user experience for our end customers.
Frisco, Texas (PRWEB) December 16, 2011
Cerion Optimization Services Inc. announced today that MBNL (Mobile Broadband Network Ltd) has selected the Texas based company to deliver RNC and BSC capacity management and optimization for their shared networks.
The solution will deliver greater network efficiency for all voice and data services provided to MBNL's customers using next generation capacity management, planning and optimization software platform to help cope with the spectacular growth in smartphone usage.
Commenting on the news, Cerion's President, Daniel Piche said: "We are very proud of our premier partnership with MBNL. Our software solutions are tailor-made for network sharing, network merge, and complex equipment swap-out planning operations. We look forward in supporting MBNL achieve their business objectives."
Please see Cerion's press release on software support of shared RAN engineering: http://www.cerioninc.com/press.php
For further information, please contact:
# # #