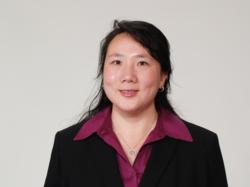 Laguna Niguel, CA (PRWEB) December 20, 2011
Patricia Liu, a multi-talented renaissance woman, was recently added to Synergy Restaurant Consultants' impressive team of professionals.
With extensive, formal and credentialed degrees in both Computer Science (she earned a B.S., then a Master of Engineering degree at MIT), and the culinary arts (graduating top of her class from the French Culinary Institute), she personifies the rarest blend of pragmatism and hyper-creativity.
Liu has successfully applied her diverse skill set to an externship at The French Laundry and assisting Tyler Florence open his flagship restaurant, Wayfare Tavern, by setting up the invoicing, inventory, and food costing systems. She has worked at several Michelin-starred destination restaurants.
###