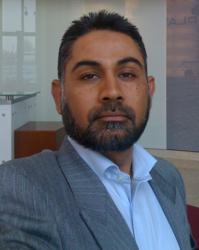 …with this new capability, Cerion is clearly the global leader in providing end-to-end network planning and optimization solutions and is well positioned to help operators manage Vendor Swaps.
Berkshire, UK (PRWEB) December 16, 2011
Cerion Optimization Services Inc., a Texas-based engineering firm, announces the use of their software platform by a Tier 1 UK operator, to plan and design vendor swap from one major equipment vendor to another in the North part of the UK.
With increased focus on expenses, wireless operators are undertaking vendor swaps across the world. This poses a challenge to accurately predict the capacity profile of the new vendor equipment, which is vital for precise network dimensioning. Cerion provides the capability to plan the vendor swap accurately, by modeling the new vendor design, using traffic profile data from the old vendor network design. Precise vendor equipment experience from around the world, coupled with state of the art AI algorithm based Cerion Optimizer software, enables the operators to predict and plan the network for the new vendor equipment.
Cerion's integrated software platform is the only solution proven to deliver optimal network planning across multiple functional groups, while overcoming the complexities associated with multiple technologies, multiple vendors, multiple network layers, and multiple configurations.
"We are currently working with several of our global customers helping with their network design and optimization initiatives. The 'design, plan, and optimize' process is extremely complex and requires state-of-the art methods and tools to mitigate the risks. That is what Cerion has been providing to its customers for almost a decade now," added Shahzad Nadeem, Cerion's head of technical sales in EMEA.
Call Cerion now to learn about the service guarantee.
For further information, please contact:
# # #