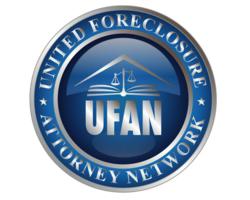 [This] case is a positive development in raising the collective consciousness that borrowers were often as much victims of fraud as were the purchasers of their loans
Roseville, California (PRWEB) December 16, 2011
In what came as a major development in the fight against mortgage fraud, on December 1, 2011, the Massachusetts Attorney General filed a suit against five of the major mortgage lenders, the LA Times reports. The lawsuit alleges that Bank of America Corp., Wells Fargo & Co., JPMorgan Chase & Co., Citigroup Inc. and GMAC Mortgage used fraudulent documentation in the foreclosure processes, took back homes without showing they owned the actual mortgages, and failed to uphold loan modification promises to borrowers in the state. The suit was filed in Superior Court in Suffolk County, case number 11-4363.
The case is a welcome development for borrowers, who have often bore the brunt of the effects of the mortgage crisis. Much media focus has been centered on lawsuits brought on behalf of investors injured by having been sold toxic mortgage securities.
The United Foreclosure Attorney Network (UFAN) is one firm currently standing up for borrower rights and has suits pending against some of the major lenders. "The Massachusetts case is a positive development in raising the collective consciousness that borrowers were often as much victims of fraud as were the purchasers of their loans," says Kristin Crone, managing attorney at UFAN. UFAN has suits pending against JP Morgan Chase and Aurora in California Superior Court, and against Bank of America and Wells Fargo in California Federal Court. UFAN's cases are discussed at length on its media page.
According to the LA Times, the Massachusetts Attorney General is open to settling the case so long as the interests of Massachusetts borrowers are represented. The 50 state Attorneys General were at one point on board with settlement negotiations that would see major banks pay a sum of money in exchange for immunity for past mortgage fraud, news sources suggest. Over the past year, however, negotiations have stalled prompting certain Attorneys General (including Kamala Harris of California) to withdraw from potential settlements. California Attorney General Kamala Harris concluded that what was being offered by the banks was not good enough for residents of the state, media reports indicate.
In 2008, then California Attorney General Jerry Brown sued Countrywide (People of the State of California v. Countrywide Financial Corp., Los Angeles Superior Court, case # LC083076) over alleged deceptive marketing practices that took advantage of borrowers. The case settled a few months later and Countrywide was supposed to offer borrowers principal and interest rate reductions, according to The Boston Globe. Jerry Brown called the settlement, "the biggest loan modification in history" and it was intended to offer $3.4 billion in relief for California borrowers.
Despite high hopes at the time, that settlement has failed to gain significant relief for California homeowners, The New York Times reports, and foreclosure rates continue to rise. Referring to the 2008 settlement, the spokesman for the current California Attorney General said "there is a significant gap between the relief promised to homeowners and what was actually delivered to them. And the mechanisms needed to hold the bank accountable just weren't there."
Complementary consultations available.
ABOUT THE UNITED FORECLOSURE ATTORNEY NETWORK
UFAN Legal Group, PC dba United Foreclosure Attorney Network (UFAN) is a Roseville, California-based law firm providing mortgage litigation and other debt related legal services. The dedicated attorneys and staff at UFAN work tirelessly to seek justice and fight for the rights of its clients. For more information call toll free 1-866-400-4242.
This release may constitute attorney advertisement. The information in this release and on the UFAN website (ufanlaw.com) is for general information purposes only. Nothing in this release or on the UFAN website should be taken as legal advice. Prior successes are no guarantee of future performance. Litigation is inherently uncertain and results in litigation are never assured.
# # #