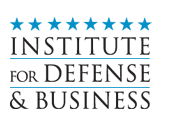 Champion Oil to Provide Motorsport Solutions to The Institute for Defense and Business
Clinton, MO (PRWEB) December 19, 2011
IDB is a nonprofit research and education institute formed in 1997 by the University of North Carolina at Chapel Hill and the state of North Carolina. http://www.idb.org/
The purpose of the Military Vehicle High Performance Capabilities Program is to link the U.S. Military to the Commercial High Performance Vehicle Industry's (CHPVI) best practices, engineering expertise, relevant equipment, and testing technologies. http://www.idb.org/programs/military-vehicle-high-performance-capabilities-program
The CHPVI faces many of the same challenges as the U.S. Military in developing and operating wheeled vehicles. Vehicle safety, power trains, suspensions, braking systems, high-strength/low-weight materials, and fuel efficiency are just a few of the areas of vehicle design and performance faced by both military designers and their civilian counterparts from the motorsports industry.
The MVHPC Program identifies commercially available capabilities and technology solutions to meet U.S. Military tactical wheeled vehicle challenges and performance shortfalls for the benefit of the taxpayer, warfighter, and motorsports industry. This effort will evaluate lessons learned and technological solutions developed by the CHPVI that are potentially beneficial to the U.S. Military and make appropriate recommendations for potential integration into military vehicles.
Champion Brands, celebrating its 55th year as an industry leader, develops synthetic motor oils for the racing, diesel, classic, vintage, hot rod, muscle car, and the engine builder markets. They manufacture numerous multi-viscosity motor oils with high zinc and phosphorous formulas designed to deliver the correct balance of chemistry to protect vintage and high performance engines, especially those using flat tappet roller cams operating at high RPM's and requiring high-pressure valve springs.
These "purpose-built" lubricant products contain Champion's proprietary TVS® (Thermal Viscosity Stabilizer) which extends oil film capacity for better protection at high temperatures. The Champion oils also contain special lubricity modifiers to reduce friction, and unlock the full potential of any engine by providing increased compression, horsepower and torque.
About the company: Champion Brands, LLC, is a globally recognized industry leader in specialty lubricants for over 55 years. Champion also produces and blends over 300 products including fuel, oil, engine additives, and lubricants for the racing, automotive, heavy truck, agricultural, industrial, and specialty markets. For more information contact your nearest Champion Distributor, or call Champion at 800-821-5693. Champion Brands, LLC; 1001 Golden Drive, Clinton, MO, 64735 or go to http://www.championsusechampion.com
###