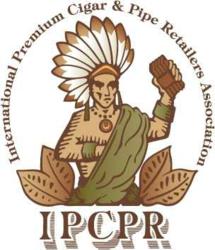 Maryland voters are sick of increased taxes disguised to obscure government over-spending
Annapolis, Maryland (PRWEB) December 15, 2011
The International Premium Cigar & Pipe Retailers Association is getting ready for another battle in 2012 with tobacco prohibitionists who say they will be pushing the Maryland General Assembly to increase taxes on cigars and other tobacco products besides cigarettes.
The IPCPR represents several thousand neighborhood premium cigar stores – mostly family-run, mom-and-pop operations – and the manufacturers and distributors of the hand-made premium cigars, pipes and related accoutrements they sell.
"Maryland voters are sick of increased taxes disguised to obscure government over-spending and they are tired of being told what to do and how to behave. We must stand against higher taxes, bigger and more wasteful government, and the infantilization of America by the 'people who think they know better'," said Bill Spann, CEO of the IPCPR.
"There is a fundamental right in this country for the small businessmen and women we represent to sell a legal product at a fair profit without undue government interference. There is a similar fundamental right for American citizens of legal age to make an informed, conscious choice to enjoy these fine, artisan products," he said.
Spann said the prohibitionists pushing for the tax increase are basing their case on what he called a misguided effort to prevent underage smoking.
"First, youth aren't able to afford the premium $6-to-$30 cigars and premium pipe tobaccos that our members only sell to adults. And second, as an association, we have strict policies against underage product sales. IPCPR supports any effort to keep premium cigars and pipe tobacco out of the hands of underage youth, and the way to accomplish that is to enforce the many laws already on the books against underage smoking," he said.
In addition to the businesses and jobs that Spann says would be at stake with any tobacco tax increase, his association maintains that funds anticipated to be raised by such tax increases rarely reach their predicted levels, and will simply cost the state jobs, tax revenue and business.
"The Maryland adults who purchase cigars and other tobacco products will simply flee to the surrounding states where prices are lower due to state taxes which are half the current Maryland rate. In fact, Pennsylvania's tax on non-cigarette tobacco products is zero and, in the District of Columbia, premium cigars are tax-exempt," Spann said.
# # #