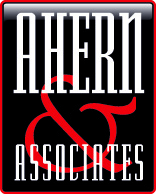 Ahern and Associates has had a fantastic year and we're very pleased to participate in this latest acquisition deal spanning several western States
Phoenix, AZ (PRWEB) December 19, 2011
Capping off their most successful year ever, the skilled consultants at Ahern and Associates, Ltd. have again been asked to do what they do best: find multiple acquisition targets which fit their clients' needs and objectives.
Led by their CEO, Andy Ahern, Ahern and Associates has been at the crux of some of the largest and complex acquisition deals of 2011. The staff, which consists of ex-Presidents and Chairmen of prominent transportation companies have worked with a broad range of clients; from the small to mid-sized carriers to publicly traded national firms.
Ahern's current client is a family owned tank operation seeking expansion opportunities throughout the western States. In operation since 1977, the company specializes in the hauling of wine, petro chemicals and grain in hopper trucks. Recently, the company started a refrigerated division hauling primarily ice cream and juices.
The company is looking to acquire a small refrigerated carrier consisting of company trucks or independent contractors who are located in either Arizona, Nevada, Washington, Utah, Oregon or Texas. In addition, the company is looking to acquire a tank operation that hauls agricultural, petro chemical, food and/or hazardous materials.
"Ahern and Associates has had a fantastic year and we're very pleased to participate in this latest acquisition deal spanning several western States," explained Ahern.
About Ahern & Associates, Ltd.:
Ahern and Associates is North America's leading trucking and transportation management consulting firm. The skilled consultants at Ahern and Associates specialize in mergers and acquisitions of trucking and logistics companies as well as the restructuring and evaluation of existing carriers that seek to increase operating efficiency and improve profitability. Since 1987, Ahern and Associates has aided hundreds of buyers in the acquisition of trucking and logistics companies throughout the U.S. and Canada as well as assisting many transportation and logistics companies in reducing their overall operating costs and increasing their profitability. For more information, please call 602-242-1030 or visit http://www.Ahern-Ltd.com
Business contact:
A.W. Ahern
602-242-1030
Media contact:
Jason W. Jantzen
Phoenix Marketing Associates
http://www.PhoenixMarketingAssociates.com
602-282-0202
###