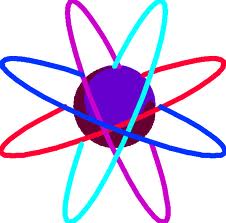 Physics and Materials Chemistry @ Sciencia.org
(PRWEB) December 17, 2011
The Chemistry Sciences Social Network Sciencia.org was established to provide the very latest news headlines, references and resources from scientific journals, books and websites worldwide. This science and research content is contributed by the website's users. There are currently almost 1.3 million stories distributed among 75 categories, a content base that is steadily growing. Sciencia.org covers news in all fields of biology, business, chemistry, engineering, geography, health, mathematics and society. The Chemistry Sciences Category of Sciencia.org is subdivided into seven sections including biochemistry, food, inorganics, organics, materials, physics and toxicology.
Sciencia.org's Materials Chemistry Sciences Category deals with the characteristics and uses of the various materials. Within this section the website currently contains nearly 67,000 articles partly deriving from almost 200 scientific inorganics journals. The latest additions include an article on Analysis of a Failure in a Polyethylene (PE) Gas Pipe Caused by Squeeze off Resulting in an Explosion. The authors identified two modes of fracture, brittle and slow crack growth (SCG). The brittle fracture was not produced by a defect in the material, but by the compressive stress fields produced by squeezing and enhanced by the visco-elastic behavior of PE. They conclude that the failure would not have occurred if the squeeze and release rates had been controlled. Another study investigated a Multifunctional Hyaluronic acid Based Hydrogel System for Local Application on the Retina. The development of degradable hydrogel patches covering retinal breaks was envisioned as alternative tp conventional treatment of retinal detachment with laser and/or triamcinolon acetonide (TAAC) which does not prevent loss of vision in all patients. The gels showed excellent intraocular biocompatibility in rabbit eyes when applied as a patch on the retina. The good retinal adherence of the patch and absence of cellular growth and proliferation in and around the gel indicated the suitability as a material for a retinal patch to prevent cell-migration and proliferation after a retinal break and for local drug application.
The Physics Sciences Category of Sciencia.org covers properties, interactions, processes, and laws of matter and energy. This category currently contains almost 59,000 articles from more than 190 Physics journals. One of the latest inclusion is a paper on Upper atmosphere nightglow disturbances during the geomagnetic storm of December 15, 2006 over Eastern Siberia. The authors investigated nightglow intensities in the midlatitude thermosphere during the geomagnetic storm of December 14–15, 2006 and suggest that the 557.7 nm emission disturbances can be caused by the O2+ dissociative recombination reaction and variations in parameters of the ionospheric F layer. A relayed paper reports anomalies of trace gases in the air of the European part of Russia and Ukraine in summer 2010. The authors analyzed time series of concentrations of some trace gases in the Moscow and Kirov Regions, Kyiv and the Crimea under conditions of the abnormally hot summer of 2010. During that time concentrations of ozone, particulate matter, carbon monoxide, and nitrogen oxides, exceeded national standards of maximum permissible levels in July–August 2010 in the Moscow Region. This air pollution adversely affected human health, and finally resulted in an increase in mortality due to increased particulate matter and ozone concentrations. Despite weather conditions similar to those in Moscow air quality in the Kirov Region, Kyiv, and the Crimea, which were not affected by the fire plumes, was quite satisfactory.
Besides the highlighted Materials and Physics Sections, Sciencia.org's Chemistry Sciences Category contains another five subsections including biochemistry, food, inorganics, organics and toxicology.
Overall, 72,534 users of Sciencia.org monitor nearly 8,200 journals covering the broad spectrum of the sciences. They share about 3,000 new articles every day. Since new science content is discovered in real-time, the delay between original publication and appearance at Sciencia.org is not more than two days. The content at its' frontpage is rarely older than 20-60 minutes after submission.
The site delivers its content through a number of RSS feeds including a "Most Shared Content" RSS Feed and an @Sciencia Twitter account which currently features 150,687 tweets informing 766 followers about the latest developments in the sciences.
###