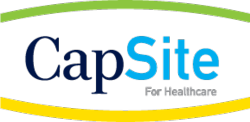 It is critical for physician practices to have a good process for assessing the HIT marketplace. - David Cochran, VITL President and CEO
Burlington, VT (PRWEB) December 19, 2011
CapSite™ announced today that Vermont Information Technology Leaders, Inc. (VITL), a non-profit organization assisting Vermont healthcare providers to adopt and use health information technology (HIT) to improve patient care, has subscribed to the CapSite service to assist Vermont physician practices in improving their processes for purchasing healthcare technology.
CapSite's online, subscription-based service provides extraordinarily detailed transparency on healthcare technology pricing and packaging to support VITL's efforts to facilitate the transition to and adoption of HIT at provider sites across the state of Vermont. CapSite enables providers to make informed decisions at the planning, budgeting and negotiating phases of their purchasing process.
"It is critical for physician practices to have a good process for assessing the HIT marketplace, selecting vendors, and negotiating agreements. That's one of the things VITL helps providers with, and we'll be able to do it better with access to the CapSite service," said VITL President and CEO David Cochran, MD. "The Vermont providers that we are working with will greatly benefit from having more information about pricing and contract terms."
CapSite spans over 150 different healthcare technology categories and 1,300 vendors in the areas of Imaging Equipment, Medical Devices, Professional Services and Healthcare IT (HIT). The HIT categories include extensive coverage of Electronic Health Records (EHR) and Health Information Exchange (HIE) solutions which are of significant interest in light of the HITECH Act of the American Recovery and Reinvestment Act of 2009 (ARRA).
"We are very pleased to have this opportunity to work with VITL. As both the HIE (Health Information Exchange) and REC (Regional Extension Center) for Vermont, VITL plays a strong role in encouraging healthcare technology adoption within the state. This is well-aligned with our goals at CapSite, and we are pleased to share our resource with the network of providers VITL assists," says Gino Johnson, Sr. VP and GM at CapSite.
In addition to the extensive database, CapSite provider subscribers get full access to CapSite's portfolio of strategic industry reports. With about twenty new reports published a year, CapSite reports give providers a powerful understanding of healthcare industry trends.
About VITL
VITL is a 501(c)(3) non-profit organization that assists Vermont health care providers with adopting and using health information technology to improve patient care. VITL has built a broad group of stakeholders, including health plans, hospitals, physicians, other health care providers, state government, employers, and consumers. Because VITL's stakeholders come from both the private and public sectors, in essence VITL operates as a public-private partnership.
VITL is both the designated health information exchange for the state of Vermont and the federally-designated regional extension center for all of Vermont. VITL's work revolves around meeting both of those requirements, as well as supporting Vermont's health care reform efforts.
About CapSite™
CapSite™ is a healthcare technology research and advisory firm. Our mission is to provide market transparency which enables our healthcare provider clients to save money on healthcare technology investments which drives down the overall cost of healthcare in the U.S.
The CapSite database is the trusted, easy-to-use online resource, providing critical knowledge and evidence-based information on healthcare technology purchases. The CapSite database represents more than 150 healthcare technology categories and 1,300 vendors. CapSite™ provides detailed transparency on healthcare technology pricing, packaging and positioning.
CapSite has a strategic alliance with AHA Solutions to bring the CapSite database to the 5,000 AHA member hospitals.
When it comes to healthcare technology research, it helps to see all the details. Those details are now available with CapSite™.
###