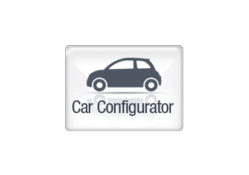 (PRWEB UK) 19 December 2011
Hendy – one of the South's leading motor groups – has launched the much anticipated 'New Car Configurator'. The Car Configurator has been developed exclusively to help Hendy car customers design and build their next new car.
Users can get online and choose from their favourite manufacturer – new Kia, new Mazda, new Honda and new Ford. The service boasts the ability for users to choose the car size from Hatchback to Sports Car, Saloon to 4x4x (MPV ).
Customers then benefit from a detailed list of models available with an image, engine size, number of doors, transmission and a 'from' price. From the list of models, Hendy gives users a real opportunity to create their own car. If a leather interior or metallic paint make up a customer's dream car, this can be chosen and priced accordingly.
The service provides information for the price of registration fee, delivery and 12 months road tax. Detailed information is also available for equipment included and technical data.
Many extras can be added to fit the user's personal specification from front and rear parking sensors, added security and enhanced airbags. Create your own car to be as unique as you are.
Once inspired by a personally built car, users can request a tailored quotation, book a test drive and obtain a finance quotation on their configured car. Business users can even calculate the tax benefit for company car drivers, providing an absolute one stop shop for selecting your next car.
Hendy's New Car Configurator will ensure Hendy's keeps providing the best deals on new cars.
For more information about the Hendy Group's New Car Configurator, contact Digital Marketing Manager Nic Jones on +44 (0) 23 80271 271 or email Njones(at)hendy-group(dot)com, http://www.hendy.co.uk
Information for Editors:
Hendy Group Ltd
Chandlers Ford Industrial Estate
School Lane
Eastleigh
Hampshire
United Kingdom
SO53 4DG
Telephone: 023 8027 1271
Fax: 023 8062 7539
Hendy Group Ltd is a premier family motor group with around 20 premises stretching across Southern England from Devon to West Sussex.
Hendy holds Ford, Mazda, Kia and Honda franchises, plus Ford and Iveco van and truck franchises. The company handles all aspects including sales, servicing, parts, hire, accident repairs and Rapid Fit centres. Specialist operations include engine dynamometer testing, fuel injection testing and repairs, as well as engine sales to the construction and marine industries.
Hendy was founded in 1852 and whilst having grown to a company of significant geographical and economic size, the Hendy Group remains a closely-knit family concern. Currently, both the Chairman and Deputy Chairman are great-grandsons of the company founder F.A. Hendy, with the next generation of sons and daughters within the company structure ensuring the continuity of the family business.
Throughout the company's history, the Hendy family can be said to have followed good business practice - grasping opportunities as they've appeared, reviewing operations in order to remain efficient and keeping up with manufacturers' changing demands. Above all, the Hendy family has always been careful to continue to meet the needs of customers, ensuring that they enjoy the best service and attention at all times.
###