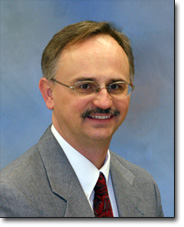 Certification is a benchmark that industry professionals can use to easily identify qualified employees.
Ann Arbor, MI (PRWEB) December 20, 2011
Is there a recent graduate of an applied engineering or technologist program in the house looking for a job? The New Year is coming fast and so is a rebounding economy. With so many people looking for jobs, employers are being inundated with resumes and they can afford to be more selective with who they hire. ATMAE recommends a gift, that they will use year in and year out, you don't even need to guess a size or try to find a parking spot at the mall.
Q - How can a college graduate stand out from all the other college graduates?
A - By having a certification in hand that shows that they are ready and trained to handle the tasks at hand.
A nationally recognized certification shows the employer that the graduate:
» Has achieved a nationally recognized standard of excellence
» Goes above and beyond the minimum expectations
» Is committed to the profession
» Has a skill set that allows the new hire to add value to the organization on day One
» Strives to stand out as the best
» Is highly motivated and interested in keeping up with the latest technological changes
You can't just go to the corner store and buy a certification. To be a valid certification, it should:
» Be offered through a nationally recognized group or association
» Require the passing of an exam that was developed by faculty and industry professionals
» Maintain a current list of certified people on their website
» Require an exam that is consistently reevaluated and updated to reflect current technology and standards
» Require individuals to meet stringent guidelines.
Dr. Mark Miller, CSTM, CSMS, CSEG, Professor, University of Texas at Tyler, and Certification Board Chair for ATMAE, says "Certification is a benchmark that industry professionals can use to easily identify qualified employees."
By obtaining a certification, your graduate will soon be shuffling out the door, earning a paycheck, instead of hanging out at home. And isn't that the best gift of all?
The Association of Technology, Management, and Applied Engineering (ATMAE) is an organization that sets standards for academic program accreditation, personal certification, and professional development for educators and industry professionals involved in integrating technology, leadership and design. For more information, visit our website at http://www.atmae.org.
# # #