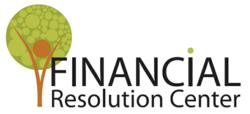 The end of the year is fast approaching and tax season is not too far behind, so it makes sense to get informed on how to be financially set for the future.
Sacramento, CA (PRWEB) December 27, 2011
"The end of the year is fast approaching and tax season is not too far behind, so it makes sense to get informed on how to be financially set for the future," states Financial Resolution Center's Chief Financial Adviser. Financial Resolution Center has taken the steps to do the research for consumers and the following are some basic tips on how to maximize tax savings before the end of the year.
Steer Clear of Tax Penalties:
Many who are financially struggling will avoid filing their taxes. However failure to do so could result in a stiff penalty, when all that is needed is to file an extension. The charges for not filing a tax return usually run approximately 5% monthly, until they receive the return. This is typically based on the unpaid balance of what is owed in taxes.
A payment plan can usually be arranged with the IRS for those who are short on cash at the low interest rate of approximately .583%.
Give to Charities:
An excellent way to garner a tax break is to make a donation of property, household items, clothing or cash to a reputable charity. However, make sure to obtain a receipt for the items donated as proof of the deduction.
Speed Up Bill Pay:
Think about paying bills such as mortgage payments, property taxes or medical bills before December 31st so they can be deducted on this year's tax return.
Modify Withholdings:
Most people wouldn't balk at the idea of being able to keep more money. By modifying the withholding, consumers will be able to receive more of the money that is earned on their paychecks throughout the year instead of having it withheld and returned at a later time when they file.
Hold Off on Bonus' and Income:
Postpone being paid any extra income or end of the year bonus and instead delay this until next year to lower the present year's taxable income.
Be Aware of Tax Credits and Take Full Use of Them:
There are numerous Tax Credits out there for consumers to use that will help them to receive more money in return:
Energy Tax Credits:
If consumers added energy star appliances, energy efficient windows or made other improvements to their home, they may be qualified to receive tax credits based on the work.
Specific Credits for Low-Income Workers
An earned income Tax Credit is an option for workers with a low to moderate level of income.
First Time Home-Purchase credit:
If a consumer purchased their first home this past year, they may be qualified for a home-buyer Tax Credit.
Knowledge is power, so doing research is important. Consumers should also visit http://www.irs.gov to see if any of these credits will help.
By following these easy tips, consumers are sure to increase their tax savings and keep more money in their pocket. Financial Resolution Center Chief Financial Adviser states "By following this excellent advice, consumers could be saving more money than ever before and begin planning for a successful financial future.
These tips are not a means to get consumers out of debt, but a way for them to prevent incurring debt in the future. Remember there are other options available for those who strive to save. Contact Financial Resolution Center at (888)272-0227 or online at http://www.financialresolutioncenter.com for more useful saving choices.
###