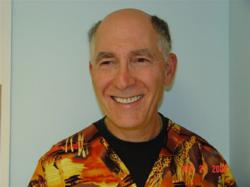 "It's Been Said the Eyes are the Windows to the Soul. WE DO WINDOWS!"
Hamden, CT (PRWEB) December 19, 2011
Hamden Ophthalmologist Dr. Jeffrey D. Gold is organizing a Toys for Kids Drive this Holiday Season to put smiles on the faces of some less fortunate children. In an effort to reach out to the less fortunate and at the same time to promote good eye health, the ophthalmology office of Dr. Jeffrey D. Gold will be sponsoring a toy drive this holiday season.
Dr. Gold will perform a Comprehensive Eye Exam (value $150) for anyone choosing to participate. The cost for the exam will be $39.00. The entire $39.00 will be donated to the Hamden Kids Toy Drive.
"The upcoming holidays are generally a happy time for us," said Dr. Jeffrey Gold, "a time to count our blessings. Unfortunately, there are many children who do not experience the thrill of opening presents for holidays."
The office had organized a similar event for Thanksgiving, ultimately donating $780 to the CT Food Bank. "Our earlier drive was a huge success!" said Gold. "It was wonderful to see the effect such a simple gesture had in providing Thanksgiving dinner for so many."
Through the Hamden Kids Toy Drive, we will make many children happy," Dr. Gold said.
The office will also collect any new unwrapped toys people care to donate.
The office will continue to sponsor such events throughout the year.
Dr. Jeffrey Gold is a board certified and award winning Ophthalmologist who has been changing the lives of patients for over 30 years. At his office, he performs a variety of custom and standard laser vision correction procedures including LASIK, PRK and Epi-LASIK (Advanced Surface Ablation). He has performed more than 10,000 LASIK procedures and over 1,000 PRK and Epi-LASIK procedures while receiving many awards for his work. Choosing a doctor as experienced and recognized as Dr. Gold is critical to your effort in getting the desired and needed treatments for your eyes.
Dr. Gold's Liberty Vision is the most sought after and premier laser vision correction center in the Hamden area. Patients who visit Liberty Vision are taken care of personally by Dr. Gold, who will conduct the screenings, pre-operative exams and all post-op exams. With his expertise, experience and help, you will no longer be dependent on glasses or contact lenses.
As the one time part owner of the country's second laser eye surgery center and being instrumental in developing the Yale Eye Laser Center, Dr. Gold has over 10,000 laser vision correction procedures under his belt. As a result, he has changed the lives of thousands of patients, including his own family members, other doctors and healthcare professionals.
"Your eyes provide your most precious sense. That's why I care so deeply about your particular concerns. You should not be treated like a number! I give each person as much time as necessary to answer all your questions," says Dr. Gold.
###