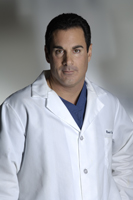 Men are seeking out many of the same appearance-enhancing procedures as women—nose reshaping, liposuction, and Botox among others.
New York, NY (PRWEB) December 21, 2011
An exciting trend in the world of cosmetic surgery is an increased interest among a growing male clientele. The desire to maintain a fresh, youthful appearance is being felt among both sexes more than ever, and treatments that were once only fashionable among women are proving wildly popular with males as well. With this increased interest comes new considerations regarding the unique surgery goals and needs of male patients.
The American Society of Plastic Surgeons—the world's largest plastic surgery specialty organization—has released its 2010 plastic surgery statistics, and the results are surprising. In general, cosmetic surgeries among men rose a full 2% from 2009 alone. The top surgical procedures for men were nose reshaping, eyelid surgery and liposuction. In terms of minimally-invasive cosmetic procedures, Botulinum Toxin Type A (i.e., Botox and Dysport) took fist place, with 337,000 procedures performed on men in 2010 alone. These, like any cosmetic procedures, require the skilled hand of an experienced plastic surgeon.
At his thriving plastic surgery practice in Pearl River, NY and Montvale, NJ, Dr. Michael Fiorillo is seeing more and more men walking through his door than ever before. "It's remarkable," said Dr. Fiorillo. "Men are seeking out many of the same appearance-enhancing procedures as women—nose reshaping, liposuction, and Botox among others." Yet, with this new interest from the male demographic comes special considerations. According to Dr. Fiorillo, a major concern among male patients is the desire to meet their surgical goals without appearing as though they "had work done."
Patients, more and more, are turning to Dr. Fiorillo for his ability to accommodate the special needs and concerns of men. According to The American Society of Plastic Surgeons, doctors "must take into consideration factors such as skin thickness, beard growth, or body type," when dealing with male patients, and Dr. Fiorillo is no stranger to this concept. However, whether he's dealing with male patients or female patients, Dr. Fiorillo explains the top priorities that are always at the forefront of his practice: "safety, honesty and patient satisfaction."
Professionals, those in the public eye and those who understand the benefits of a youthful, attractive appearance are turning to cosmetic surgery every day. In today's world, men are no exception to this notion. While the cosmetic goals of every patient are unique, it's doctors like Michael Fiorillo who continue to work with men to enhance their appearance without compromising their natural, masculine looks. Going forward, it seems that cosmetic surgery isn't just for women any more.
About Dr. Fiorillo
Dr. Fiorillo, a board-certified plastic surgeon in New Jersey and New York City, is highly respected and well-known and frequently appears in the national media as an expert opinion in this popular field, including appearing as a breast specialist on "The Real Housewives of New Jersey."
Board-certified in Plastic and Reconstructive Surgery, Dr. Fiorillo graduated with his medical degree at the top of his class at Chicago Medical School and completed residency training in general surgery at State Island University Hospital. He also completed a fellowship in plastic surgery at the University of Medicine and Dentistry of New Jersey.
In 2004, Dr. Fiorillo opened an outpatient surgical facility where he performs most of his plastic surgery procedures, providing comfort and convenience for his patients. Dr. Fiorillo has offices in New York and New Jersey and can be reached at 866-537-0954 or http://www.drfiorillo.com/.
# # #