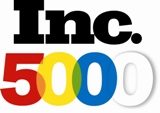 This is a very unique, high-energy event with lots of excitement.
Knoxville, TN (PRWEB) December 22, 2011
As a proud sponsor of the TVBA, Strategic Consulting Solutions, based in Oak Ridge, TN, will again be participating in the Second Annual Business and Education Expo. Differing from a run-of-the-mill job fair, the Expo strategically facilitates the introduction of veteran business owners and job seekers with other area businesses who are seeking well-qualified, disciplined employees and reliable service providers.
"This is a very unique, high energy event with lots of excitement" says Jonathan Williams, Chairman of TVBA, adding "...having the local military units in attendance showing off their mission accomplishments adds a unique flavor and lots of energy."
Many veteran-owned businesses engage in government contracting. As the premier provider of outsourced accounting services to small government contractors, SCS is uniquely positioned to council the veteran entrepreneurs anticipated to attend. The Mission: Help those who have served our country be successful in their new endeavor as business owners. However, start-up businesses aren't their only strength. Strategic Consulting Solutions' team of experts is equipped to help even the most seasoned professional navigate the often challenging world of government contracting. Their status as a Deltek partner enables SCS to provide compliant software sales and implementation solutions to government contracting organizations of all sizes.
Please visit Strategic Consulting Solutions, Inc. on their website at http://www.scsconsults.com. More information about the TVBA Business and Education Expo can be found at their website http://www.jointvba.org.
###