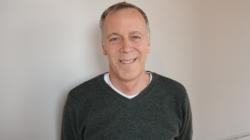 "We're proud and thankful that T3Leads is showing such strong growth." David Gasparian
(PRWEB) December 19, 2011
T3Leads, the Los Angeles based Affiliate Marketing firm, specializing in the verticals of payday loans and insurance, recently announced the hire of four new employees.
David S. Bosley was hired as copywriter who will concentrate on development of original content for the firm's websites. Bosley was formerly President of Spectrum Advertising, Inc. in Baltimore, MD.
Dahni Bagdasarov and Yevgeniy Svyatov have been hired as affiliate managers. Bagdasarov, a California State University, Los Angeles graduate, will work with affiliate publishers within the insurance vertical.
Svyatov, a University of Arizona graduate, will concentrate his efforts on retaining and recruiting new affiliate publishers.
Tatyana Levin is the newest T3leads' Product Manager for the UK Payday loan division. Prior to joining T3Leads, Levin attended the University of California where she received her BA in English.
David Gasparian, co-founder and Chief Managing Officer of T3Leads, is proud of the firm's growth. "When we started T3Leads we made a commitment to conducting business in a fair, professional manner. These hires reflect growth that tells us the market is pleased with our work."
T3Leads is an online lead generation firm specializing in the verticals of payday loans and insurance. The four new employees raise the firm's employee totals in America to 32 employees. T3Leads can be reached at 877.778.3532 or online at http://www.t3leads.com
# # #