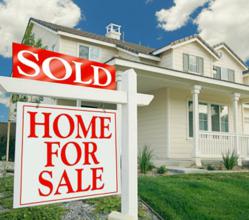 This builder had he production process down to a science and wanted to do the same thing with his sales.
Minneapolis, MN (PRWEB) December 16, 2011
About a year ago Rick Storlie was approached by a home builder with an idea. There was nothing too out of the ordinary about this builder. He had been in business for over 25 years, built beautiful new homes and had started a remodeling division about 6 years ago.
The builder had hundreds of happy clients and a great reputation in his local market place. What was out of the ordinary was his idea.
"The builder approached me and made this statement that sort of took me aback," Storlie said. "He said, 'Rick, if we put as much effort into selling as we did into building we'd double our sales.'"
The builder took a few minutes to explain the building process he had painstakingly developed over 25 years.
"He had his building process broken into five areas," Storlie commented. "Foundation, Framing, Finishes, Closing and Analysis. Nothing he described was revolutionary until he brought up his idea."
The builder told Storlie he wanted to create a sales process that focused on the same five areas.
"He wanted to build a Foundation that consistently connected with leads and prospects," said Storlie.
"Next, he wanted to Frame a consistent communication stream over the weeks and months it was taking people to do their research. Then he wanted to Personalize the sales process the same way his clients personalized the homes he built them," added Storlie.
Finally the builder wanted better focus on the sales activities that would help him Close more sales and have the ability to analyze the weak points in his marketing and sales process.
"When he got done explaining his idea to me and I really thought he was on to something," said Storlie. "This builder had the production process down to a science and wanted to do the same thing with his sales."
Storlie and the builder agreed to work together to build this new platform and even invited a second builder in a non-competing market to join them. They toiled feverishly over the last year to develop, implement and test this new process.
On Thursday December 22nd Storlie and the two builders will be telling their story, revealing what they did and how it has affected their 2011 sales via a live webinar. Details are below.
5 Cutting-Edge Sales Strategies Revealed: How Two Builders Closed More Sales and Maximized Profits in 2011
Thursday, December 22, 2011 11 PST, 12 MST, 1 CST, 2 PST
Register here https://www2.gotomeeting.com/register/276947682
Cost: $0 but limited to 100 attendees
Storlie has created a blueprint of the case study for other home builders and remodelers to follow. He calls it The 66 Day Challenge and offers a free trial plus about $320 of bonus materials, just for trying. Any home builder or remodeler can take the challenge by visiting this website http://www.gamedaycoaching.com/.
About Rick Storlie:
Rick Storlie of New Home Sales Coach has been helping home builders and remodelers reach their sales goals since 1992. Visit NHSalesCoach.com to download Rick's free e-book "6 Secrets to Maximizing Your Sales in any Market Revealed." Storlie can be reached at 952-895-5566 or Solutions(at)NHSalesCoach(dot)com.
# # #