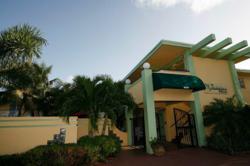 The Florida House Experience have cared for and coached hundreds and hundreds of addicts into recovery that now adds up to over 500 years of sobriety
Deerfield Beach, FL (PRWEB) December 19, 2011
As the year comes to a close, the staff at The Florida House Experience reflects and celebrates over 500 years of recovery supporting their addiction treatment program in Florida. The dedication and experience from the staff at Florida House continues to drive the facility's success rates as they have positively impacted so many lives in helping people who are at their most vulnerable to overcome addiction.
"The Clinical and Administrative staff members at The Florida House Experience have cared for and coached hundreds and hundreds of addicts into recovery that now adds up to over 500 years of sobriety," says Peter Marinelli. "That is a huge accomplishment that we are proud to share with the public because we want people to know that when they need us, we are here. Taking the first step into recovery is not an easy thing to do, but with the team here, we make it as easy as possible to do so."
This team of addiction specialists and medical & mental health professionals know that for many reasons, 2012 will be a great year as they will help many more people to get clean and give them the tools they need for a lasting recovery. As anyone who has completed the treatment program at Florida House will tell you, the staff is caring, helpful, compassionate and knowledgeable. This is one addiction treatment program in Florida that is highly sought after, as it is a nationally recognized facility that is licensed and CARF accredited.
The Florida House Experience, based out of Deerfield Beach, has many alcohol and drug treatment programs including in-house medical detox, dual diagnosis treatment, inpatient drug rehab, intensive outpatient addiction treatment, gender specific programs, dual diagnosis treatment, a Professionals addiction treatment program, and more. Florida House also provides sober living arrangements for those who have completed the treatment program.
The programs at The Florida House Experience are safe, effective and affordable. These drug and alcohol treatment programs combine individual and group therapy, counseling, and education in a structured, supervised facility that focus on long term recovery. For more information about addiction treatment programs in Florida, call (866)-421-6242 or visit http://www.FloridaHouseExperience.com.
###