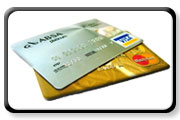 Borrowers deserve a second chance to rebuild financially after hardship.
Fort Lauderdale, FL (PRWEB) December 18, 2011
With a credit card charge-off rate above 6% nationally, consumers are having difficulty getting approved for credit in a tight lending environment. The web's leading resource that connects people with bad credit scores to flexible lenders that can help, announced a new update to their list of recommended credit cards. For people with bad credit, the difficulty in finding lenders willing to approve new financing has restricted access to a vital means of reestablishing credit worthiness.
Bad credit credit cards, offering easy approvals and managed credit lines have traditionally been the first step for consumers seeking to reestablish themselves financially.
Additionally, the site offers debt consolidation loans, connects people to lenders offering personal loans, bank checking for people with bad credit, and provides information for people considering filing for bankruptcy. Roughly 17% of personal loans were rejected in the U.S. in 2010 due to the increasingly strict lending rules that have been imposed by banks since the financial meltdown of '08 - '09.
For college students looking for a personal loan, the rejection rate was 25%. During this ongoing banking crisis, the big banks are eliminating high risk credit loans from their financial portfolio and are requiring strict new requirements on the amount of information that is required from borrowers.
"Millions of people are faced with the need to borrow money urgently, but their credit report is labeling them as a bad risk. Borrowers deserve a second chance to rebuild financially after hardship," said Ariel Pryor, financial researcher at the site.
There are many factors that can negatively affect a credit report. An unpaid bill, a couple of late payments, foreclosure, or bankruptcy. In times of industry hard lending policy, the vital second chance financing associated with bad credit lending can dry up preventing those who need money most from getting it.
"Though not cheap, the alternative to borrowing emergency loans for bad credit is typically more expensive, including late fees, repossessions and utility stoppages," said Pryor. Easy approval credit cards provide access to money otherwise not available, and typically provide monthly reporting to the credit bureaus to reestablish a history of on time payments for the borrower.
Mr. Pryor went on to say, "Bad credit loans should be used as part of a plan to restore the borrowers good credit, because timely repayments on the loan work to show the credit rating agencies that the borrower is responsibly managing their credit."
It is important for consumers to research and compare lenders before committing to a financial product, the rates can vary dramatically. The ReallyBadCreditOffers.com stated goal is to save people time and money as they work to rebuild.
About ReallyBadCreditOffers.com
ReallyBadCreditOffers.com connects people with bad credit with credit card offers, loans, repair and bankruptcy services in order to rebuild their finances. The top credit cards for bad credit are recommended and available for easy comparison and application online.
Contact:
Areil Pryor, Financial Expert
http://www.reallybadcreditoffers.com
(520) 344-2001
# # #