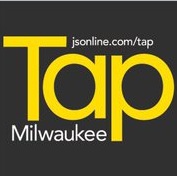 Milwaukee, WI (PRWEB) December 18, 2011
Whether you're checking to see if your favorite holiday cookie recipe made the cut, or searching for a creative, unique new cookie to wow the crowd at a holiday event in Milwaukee, Tap Milwaukee's holiday cookie guide has it all. The 2011 holiday cookie guide includes traditional, award-winning cookie recipes, original concoctions developed by editorial staff and the season's most colorful, art-inspired creations.
The 2011 Holiday Cookie Contest winners were announced on December 6th. Latvian Jam-Filled Bars, baked by Jane Matthews of Franksville, took both the Bar category and the coveted Best in Show prize.
Second place went to Pecan Shortbread Cookies and third place was a tie between Chocolate Caramel Delights and Icicle Ornament Cookies. A record of 111 types of cookies were entered in the 2011 contest, ranging from sugar cookie recipes to Chocolate Mint Meltaways.
The Milwaukee entertainment writers and judges also singled out five cookie recipes for their outstanding creativity. These cookies include Kaleidoscope Shortbreads, a psychedelic explosion of flavor and color and Christmas Cookie Bark, an "everything but the kitchen sink" masterpiece featuring chocolate chip cookies, M&Ms, Andes mint candies, white chocolate chips and edible gold stars.
These entries inspired contest judges to create some original cookie recipes of their own. This special feature includes Banana Cream Bites, inspired by the tastes of summer, and Chewy Black Walnut Date Bars, inspired by childhood memories.
Finished with holiday baking but still looking for more exciting things to do in Milwaukee for the holidays? Visit Tap Milwaukee's Holiday Entertainment page for a calendar of community happenings, gift guides, seasonal cooking videos, a holiday lights map and enter to win the "Favorite Ornament Contest."
###