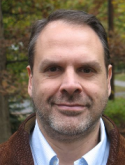 We plan to have answers in place for our subscribers when the Self Directed IRA webinar is first broadcast Dec. 20
Fairfax, VA (PRWEB) December 18, 2011
Richard Geller, CEO and managing director of FinancialSuccessInstitute.org announced today, "The Institute's advisory panel member, attorney Tim Berry has recently uncovered a potentially horrifying liability that many, if not most, owners of self directed IRA accounts may be unknowingly exposed to. The panel decided to release this information to FinancialSuccessInstitute.org subscribers via a webinar as quickly as possible. Everyone wanting this critical information can sign up for the webinar by following this Self Directed IRA link.
Berry adds, "self directed retirement programs are potentially excellent but many self directed IRA holders may find their plan status in jeopardy without their knowing it. The IRS can treat a self directed IRA that has violated the rules as fully distributed meaning that huge income tax liability and penalties may be brought to bear. Even if a self directed IRA owner makes an innocent mistake or unknowingly makes a prohibited transaction."
According to attorney Tim Berry, the most common mistakes that self directed IRA owner makes are unknowingly making personal guarantees, doing business with related parties, and improperly owning assets that are against the rules.
The Institute's panel will be covering this subject in detail in the up coming Self Directed IRA webinar.
Geller explained, "we plan to have answers in place for our subscribers and the public. Simply visit Self Directed IRA Webinar Signup Form and register. The panel will also take questions from subscribers during the Self Directed IRA webinar. Everyone with a self directed IRA is encouraged to sign up now to be assured an opportunity to have their self directed IRA questions answered especially in regards to avoiding prohibited transactions and incurring fully distributed status."
Geller continued, "The webinar will also cover other self directed IRA subjects our subscribers have asked about. Gold IRA. Real estate IRA. And one planned topic is how to avoid the most common self directed IRA mistakes that most of the self directed IRA custodians don't tell clients about. The Self Directed IRA webinar will also cover investing in real estate, gold coins, and how to properly structure a self directed IRA to hold other alternative investments. Another self directed IRA subject subscribers have asked us to cover is what steps need to be taken to be able to pass a legacy along to children and what action do self directed IRA owners need to take at age 70."
Geller emphasizes, "The issue of personally guaranteeing a self directed IRA is so troublesome that a Self Directed IRA article has already been published at FinancialSuccessInstitute.org containing information we are able to share at this time."
FinancialSuccessInstitute.org is dedicated to keeping readers fully informed and up to date on all types of alternative investments. Often, FinancialSuccessInstitute.org is the first to break new developments in the field as is the case with personal guarantees for the self directed IRA. The Institute is expecting a huge turnout for the upcoming Self Directed IRA webinar. We encourage everyone interested in the subject to signup early to be assured a slot at the Self Directed IRA webinar. Those not able to participate in the live Self Directed IRA Webinar Signup will be able to see a rebroadcast at their convenience but only if they register first."
###