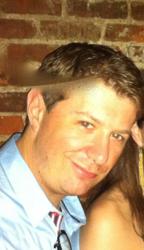 "If Russia is important enough to command its own conference on the French Riviera covering social media alone, then the country and its neighbors certainly warrant their own world-class summit in the US.
(PRWEB) December 19, 2011
The first ever EuraMedia Summit, to take place in Boston, MA, in May, 2012, is being designed as a forum for Western companies to interact with their counterparts in the very hot Russian and Eurasian Internet and technology sector in order to facilitate market entry in both directions, develop new media sales agreements and arrangements based on the changing landscape introduced by social media, broadcast mediums, and technologies, and encourage modernization and entrepeurship in Russia and the countries of the former USSR by connecting investors and innovators.
Day one of the conference will focus on on-line retail and application development, day two on social media and content sales, and day three on new companies and media-related and investment. The summit will also include a gala awards dinner for pioneers in the field, the first meeting of the IDEA Eurasian Entrepeneurs and Inventors Association, and an exhibition of the hottest new regional sites, applications and technologies, chosen via a series of contests that are to take place over the next few months.
IDEA, which is promoting the event with Harvard University, Columbia University, The New England Russian Chamber of Commerce, the US-Russia Business Council, and a wide array of US and international media outlets, including BBC, Wired Magazine, CNN, and many others, announced today that the list of speakers, which is currently being confirmed, will include a wide variety of players, ranging from local online luxury retailers like Chanel's lookatme.ru and mass-market retailers like Ozon.ru to Russian media come social media giants like CTC, to international mammoths, like Apple, ABC, Samsung, Google, Twitter, and Ebay, Yelp and Vimpelcom to smaller up and coming players like Affinnova, Blockdot, ZocDoc, Velti, and Apigee, to large investment banks like JP Morgan and smaller firms including Triana Venture Partners, to attorneys and specialists from copyright and intellectual property pioneer Marc Jacobson and larger firms including Baker McKenzie and Marks and Sokolev, to off-line retailers from Best Buy to Russia's Victoria group plus cellular operators, marketeers, branding specialists, GPS and location-based technology developers, local social media portals, on-line payment systems, local application developers, bankers, and experts 3Dtv, Internet TV, augmented reality, and anti-piracy and instant data capture, among other new platforms and technologies. IDEA says that the list already includes Founders, CEOs, and top executives from the companies listed above and roughly 50 others, who will speak individually or as part of panels.
Likewise, the race is on in the former Soviet Union for young digital entrepeneurs, inventors, and application developers, who will go through two rounds of local contests before being selected as part of the elite 100 invited to attend EuraMedia.
When asked why it decided to host such a large, high-profile (500-600 guests expected) event, dedicated to the Russian and Eurasian media and tech markets, in Boston, MA, IDEA Founder Matthew Goldstein replied, "The Russian Internet and social media markets are already so hot, with investment already moving in both directions, and technology development and marketing is just beginning to be adequately explored. Russians spend 100 percent more time on the Internet than any other nation in the world, and smartphone penetration is around 90 percent. But yet the market is still, in many ways, wide open, as application development is at a nascent stage, seed money is just recently becoming available, and Internet penetration still only around 50 percent. There is a lot that can be done here, and, if we really focus on these industries and create a forum that allows the many Western companies who are still scared of the barriers of entry into the region to get rid of their fears and more investors to become involved, we might be able to help the region develop an economy that might truly be able to supplement its natural resources industry, the fragility of which continues to cause massive local and international political issues."
Goldstein added that he was inspired also by the Skolkovo initiative launched between the Russian government and M.I.T. , which envisions the creation, in the near future, of a massive new university outside of Moscow as well as the conference hosted by Viacom and Russia's Channel One on Russian social media at this year's MIP.COM. "If Russia is important enough to command its own conference on the French Riviera covering social media alone, then the country and its neighbors certainly warrant their own world-class summit, in a city where educational facilities and VCs abound, that will cover all facets of the industry."
EuraMedia will only sell 200 out of 600 tickets, with the rests going to invited guests. These tickets will go on sale in mid-January, 2012. In the meantime, if you would like to learn more about the conference, visit http://www.ideaconsultinginc.com/Euramedia/, where, beginning next week, an official list of speakers, speeches, media partners, and award winners will be posted.
# # #