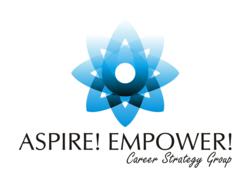 I learned about cutting-edge technology that will assist job seekers in marketing "their brand." Career Cafe of Bethesda is certainly in front of the curve!
Bethesda, MD (PRWEB) December 19, 2011
Career Cafe of Bethesda, Maryland's popular job club, delivered a power job search seminar to a packed room of job seekers on Tuesday, December 13th. Now in it's third year, the job club, created and organized by Laura M. Labovich, Bethesda-based job search makeover coach and founder of Aspire! Empower! Career Strategy Group, serves hundreds of DC-based job seekers each month by providing seminars and workshops on cutting-edge topics. The topic of the month? How to be found on Google, and why it should matter in a job search.
Statistics show that more than 85% of executive recruiters report "Googling" candidates as part of the selection process today, and almost half of executive recruiters have eliminated candidates based on what is found online. Unfortunately, as a job seeker, being "ungoogleable" can irrevocably hinder job search efforts.
Says Labovich: "What an employer finds online weighs heavily into the decision-making process, and there's no way around that in today's transparent online culture. One must be proactive about uncovering what is found online and work diligently to manage it accordingly."
But, for those who have little to no presence online or a haphazard one at best, and are not sure where to begin, there's help.
On December 13th, that help came in the form of a lively session with speaker James Alexander, founder of Vizibility.com, a tool that enables job seekers to curate personal search results, enhance online presence, and manage personal brand to help employers get the right information, fast. With Vizibility, managing and sharing an online identity, in one easy click, has never been easier. Career Cafe of Bethesda member feedback from the session was overwhelming with job seekers touting it as " wonderfully informative" and expressing appreciation for the focus on "up-to-date marketing techniques for job seekers."
Laura M. Labovich says, it's just the beginning. "We have a packed calendar for 2012 as well. It's all about cutting through the clutter to get to what job seekers must do to land a job faster this year. Interviewing "do's and don'ts," social media musts, and online job search tips are on the schedule for future sessions." One member shared: "Laura brings knowledge, compassion, enthusiasm as well as a wealth of experience to each of these sessions... What's not to like?"
Registration for programs such as the workshops above begins here: http://bit.ly/vTuKlE
About Laura M. Labovich and Aspire! Empower! Career Strategy Group
Laura M. Labovich, MLRHR, Founder and President of Aspire! Empower! Career Strategy Group, is a Guild Certified Five O'Clock Club Career Coach, an award-winning resume writer, and the co-author of the forthcoming book: "100 Conversations for Career Success: Learn to Tweet, Cold Call and Network Your Way to a Dream Job" by LearningExpress, LLC.
Aspire! Empower! Career Strategy Group (http://www.aspire-empower.com) is a full-service career consulting firm that arms high-achieving professionals with empowering job search solutions enabling them to attract more job offers, at higher rates of pay, in a shorter period of time. Aspire! Empower! offers job search strategy coaching, resume and career marketing document development (bios, Linkedin profiles, executive summaries) social media training, and career development workshops for individuals and companies, in the Washington D.C. area, and throughout the US.
# # #