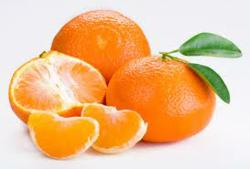 Tangerine @ Pomology.org
(PRWEB) December 19, 2011
Pomology is the science and technology of cultivating and producing fruits. Within this discipline, the Fruit Science Magazine Pomology.org provides a wide range of resources related to temperate, subtropical and tropical fruits.
Although the rind of Tangerines (Citrus tangerina) peels off as easily as that of mandarins (Citrus reticulata), fruits are usually more acidic and contain seeds. Tangerines are smaller than most oranges, and are usually much easier to peel and to split into segments. The taste is often less sour, or tart, than that of an orange. Cultural requirements for Tangerines include exposure to full sun, regular irrigation on well drained soils. Trees are usually grafted and pruned to remove crossing and diseased limbs.
The Tangerine section is part of the Fruit Science Crop Category of Pomology.org and contains resources providing information about the numerous aspects of production of tangerines including cultivation, pests and diseases, harvest, postharvest, storage and marketing. One of the most popular entries is a website on Fairchild Tangerine published by the University of Arizona's College of Agriculture and Life Sciences (CALS). One of its papers on tangerines states that tangerines are popular because most of the varieties are easy to peel and section well. The fruit has a thin peel which when ripe may "plug" (a section of the peel where the stem was attached is removed if the fruit is pulled from the tree). If you are going to store tangerins it may be necessary to "clip" the stem of the fruit from the tree to prevent "plugging" that otherwise may lead to desiccation or decay. The "Algerian" tangerine is an early-season tangerine ripening in November. Fruit size is small to medium. If the tree is self-pollinated it will produce fewer seeds, but also fewer fruits. Cross-pollination will increase fruit production, but will also result in fruit with more seeds. The "Fairchild" tangerine is a popular early-season commercial variety in the Salt River Valley. The fruit is medium in size and ripens in November. The trees tend to produce more fruit with cross-pollination, but this makes the fruit seedy. Alternate bearing is a problem with this variety.
Pomology.org was launched in 1996 and has emerged as a comprehensive aggregator of websites and science references in the applied life science pomology. The site is now under new management and has just been republished.
Users who wish to submit their own or their company's website for inclusion in Pomology.org are welcome to submit their listing through the site. Furthermore, the site maintains a number of RSS feeds which enable users to subscribe to their most favorite topics within the site. One of these feeds is the "Most Shared Pomology Content" RSS feed. Pomology.org also maintains the Twitter account @Pomology_ which currently features 1,544 tweets and 113 followers.
###