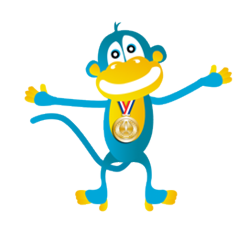 Up until recently, a small business could rely on a brochure type website, one purely designed to give an online presence. These days that does not cut it, you need to convert those visitors into conversions."
Perth, Western Australia (PRWEB) December 19, 2011
Wordpress Development Company Spanky Media are about to bring in a range of new products designed to assist small business over the coming months.
Head of Development, Kirk O'Connor, points out, "Our history has been in developing custom Wordpress websites to some of Australia's most reputable companies. Now it's really time to help those that need it more than anyone else."
Because of the slowing of the economy over the last couple of years, many smaller local businesses have been finding it difficult to do any online marketing. Many businesses have been hanging on to their old websites that are no longer functional to web traffic.
O'Connor continues, "Up until recently, a small business could rely on a brochure type website, one purely designed to give an online presence. These days that does not cut it, you need to convert those visitors into conversions."
As more and more people head to the Internet to find products, and compare pricing, smaller businesses are finding it difficult to challenge the bigger players. O'Connor suggests, "Small businesses have to have a website that is affordable, and build with conversion in mind. Wordpress delivers on both."
Not since the great depression has their been a time when businesses have been shutting up shop as they are now. Having a Wordpress website now gives businesses the opportunity to not only survive, but prosper as well.
There are many small businesses that have resisted the chance to forge ahead with a new website, however they are the very ones that are at risk the most.
Spanky Media are Australia's leading Wordpress Development Company, and are now offering small business to get a fully functional and premium Wordpress website at a most affordable price.
# # #