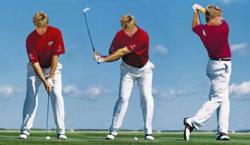 Houston, TX. (PRWEB) December 19, 2011
Golfersadvice.com has just opened a golf swing mechanics department. People who have any questions about the mechanics of their swing will now be able to contact the site and get all the answers they need.
Susan Lessington, one of the directors at Golfersadvice.com said that "this new department is something that we are very proud of. We have some very knowledgeable pros working in the department and they are on call 24 hours a day to field questions from golfers about the mechanics of their swings. The section of the site that deals with the golf swing is normally very busy so we are expecting the department to be mobbed with people looking for answers to their golf swing queries. This is the first department of its kind that we have opened on the site and we are hoping to open a lot more in the future. All golfers are now welcome to log onto the site and open a chat window with any of the members of the team in the department to talk about the mechanics of their golf swing".
News of the golf swing mechanics department has been traveling across the web and a number of sites in the golfing niche are picking up on the news. Many of these sites are indicating that they themselves will be asking the department for tips on golf swing mechanics so they can better inform their readers about how to improve their game.
The team at Golfersadvice.com are always keen to provide as much quality advice as possible to their readers on how to improve their golf game and setting up the golf swing mechanics department was one way in which they hoped to achieve this end. The team on the site has also released a report this week on the four foods that will improve one's game.
The report is free to download and can be accessed now at http://golfersadvice.com/.
###