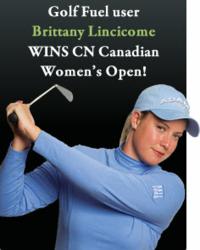 Houston, TX. (PRWEB) December 19, 2011
Golfersadvice.com has just announced that they have produced a new product called "golf fuel" which can be used by golfers to improve their game. The new product will be officially launched on the site at the end of the month and people will be able to buy it directly from a special page on the site.
Tony Morrison, head of new product development at Golfersadvice.com said that "this is something that we have been working on for quite a while now. Our research team has been looking at all the substances out there in the market that improves concentration and mental focus and we have chosen the top ten of these substances to put inside our new supplement, "golf fuel". What we have come up with is an all natural supplement that golfers can now take to improve their focus and concentration on the fairways and greens. We hope that golfers will then be able to lower their scores on the course as a result of taking our supplement".
There is a special section set aside on Golfersadvice.com where people leave their comments on different supplements that help people with their golf game and the news about the launch of "golf fuel" has made it into this forum. There have been a lot of threads posted on the topic and by and large people are feeling very positive about the new supplement.
In addition to launching the new product on the site that team Golfersadvice.com have something else up their sleeves too. They are currently giving away a free report on four foods that one can eat to improve one's golf game on their website at the moment. There has been a large uptake on the report and it is getting good reviews so far on the forum section of Golfersadvice.com.
The free report can be downloaded now at http://golfersadvice.com/.
###