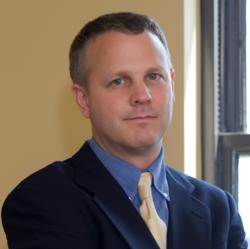 We owe much of our economic growth to Second Stage companies, but they get very little attention considering the large contribution they make.
Ann Arbor, MI (PRWEB) December 19, 2011
Trend report outlines eight factors affecting Second Stage companies
Phimation today released its annual trend report on the top factors affecting Second Stage companies in the United States. The Small Business 2012 Trends Report aims to spur discussion on how companies should approach challenges and opportunities in the new year.
Phimation is a firm specializing in management consulting, coaching, and training for small business. Phimation has a strong focus on Second Stage companies, which are defined as organizations that have grown past start-up with typically 20 to 200 employees.
"Second Stage companies are the unsung heroes of the economy. They are able to adapt more quickly than large companies, and commit more resources to opportunities than start-ups and very small businesses," said David Haviland, founder and chief executive officer of Phimation.
"We owe much of our economic growth to Second Stage companies, but they get very little attention considering the large contribution they make," he added.
Haviland recognized eight emerging trends while assessing issues in small businesses' operations and markets.
Here are Phimation's Eight Small Business 2012 Trends:
1) The New Agraria – Small businesses will face an environment more like 1800s farming than the industrial economy they've come to know and experience. They need to expect "seasons" and different "weather patterns" in their markets, and take one plot at a time as innovation continues to shift their markets. As a modern difference, small businesses will work in communities defined by interest, instead of geography.
2) MAD World (Massive Adaptation Daily) – With economic and technological change, companies will need to be highly nimble for daily survival. The leading companies will engage employees to evolve in significant ways that create new opportunities and efficiencies.
3) The Almighty Network – There will continue to be a powerful shift between physical and virtual worlds. The Internet will keep equipping small businesses with essential availability, intelligence, capability, and capacity to serve their customers. But it's not just a one-way relationship. The Network is demanding more from small businesses.
4) Stretched – As small businesses get stretched by current conditions, their leaders will be forced to up their game. The best leaders will respond to the challenges and gain strength. Meanwhile, the same challenges will sap weaker leaders.
5) Lean and Mean -- The smartest companies will run lean operations and take a strong growth-oriented approach to the most important parts of their businesses.
6) Investing in the Dark – The best companies will make strategic investments and implement "traction control systems" for their investments by upgrading their accountability and decision-making processes. Leaders cannot see very far ahead, so they're relying on "improved handling" to ensure their success.
7) Thirty-Somethings – This generation is now significantly impacting small business, as they move into leadership positions. Companies are taking advantage of the new set of capabilities that these young leaders bring to the workplace.
8) Empathy: Humanity's Best App – At a time when the world is becoming very complicated, empathy makes the world a simpler place for human connection. While small businesses no longer rely just on physical proximity to connect with customers, they will use The Almighty Network to create emotional proximity.
The executive summary version of this report is available for downloading. The full version of this report provides more detailed strategy recommendations for how Second Stage companies can respond to and capitalize on emerging business trends, and is available by contacting Phimation.
About Phimation:
Ann Arbor-based Phimation Strategy Group provides management consulting, coaching, and training for small business and Second Stage companies. The Group's goal is to help companies grow by offering a variety of programs, presentations, tools and consulting. Phimation CEO Dave Haviland is author of the Small Business 2012 Trend Report and The Stage 2 Owner's Manual. For more information, visit phimation.com.
# # #