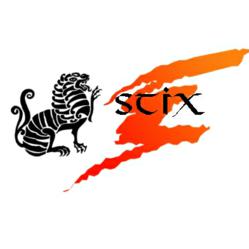 STIX Market Research is proud to announce a new monthly technical marketing newsletter devoted to advanced energy recovery with an emphasis on enhanced oil recovery (EOR).
Kerrville, TX (PRWEB) December 20, 2011
Monthly technical and marketing newsletter brings together business intelligence, technology progress, and corporate developments
STIX Market Research, an association of technology analysts, market researchers, and science writers is proud to announce a new monthly technical marketing newsletter devoted to advanced energy recovery with an emphasis on enhanced oil recovery and tar sand and oil sand mining -- as well as heavy oil production, directional drilling, and hydraulic fracturing.
The first sixteen page monthly issue of Advanced Energy Recovery News is now available to subscribers.
Advanced Energy Recovery News Managing Editor Donald Saxman says, "I'm doubly proud to be the managing editor and lead reporter for this publication. When I moved to Texas 28 years ago with a newly minted geology degree the oilfield was in one of its cyclical downturns. I was lucky enough to find unexpected employment as a trade journalist and was soon writing Enhanced Energy Recovery News, the premiere publication concerning the emerging enhanced oil recovery. I assisted then Editor Anna Crull with this publication for over ten years -- The only thing that could pry me loose was the chance to work as a quality control manager on the International Space Station's water treatment system."
STIX Editor Anna Crull added, "Enhanced Energy Recovery News eventually ceased publication, but as you know the enhanced oil recovery industry has expanded in importance and scope. Now is the time to debut a twenty-first century source for EOR business intelligence."
AERN will provide:

Technology news
Business news
Legislative updates
Projects & prospects
Corporate profiles and competitive intelligence
Market analysis, assessments, and forecasts
Patent assessments and analysis
Comprehensive business intelligence has never been more important. There is an immediate need for a single source of information on advances in:

Enhanced Oil Recovery (EOR)
Tar sand and oil sand mining
Hydraulic fracturing
Horizontal and directional drilling
Waterflood and steam flood
Carbon dioxide processing and injection
Microbial oil recovery and bioenhancement
Heavy oil
Project profiles and status
Definitions and scope assessments
This monthly publication will be of use to the front line companies that produce oil, gas, and bitumen, as well as their chemical, gases, and equipment suppliers. Energy analysts, water treatment, environmental management, pipeline, and even carbon sequestration companies will all find a unique suite of information in AERN.
A basic twelve issue subscription to Advanced Energy Recovery News is $360.00. Hard copy subscriptions are also available for a small additional charge. As a commitment to continued energy research, STIX will offer a 25% price reduction to university affiliates, staff, professors, students, as well as libraries. It is hoped this will encourage interdisciplinary research awareness as well as suggest employment opportunities.
To arrange an interview or request a sample copy, please contact Donald Saxman
About STIX
STIX is a consulting and information evaluation organization of experts with experience in advanced technology market analysis and identification of business opportunities. The variety of disciplines in the STIX play book include energy recovery and production, batteries, fuel cells, advanced materials, nanotechnology, alternative fuels, and transportation, military technology, music downloads, combination drugs, and membrane technologies. STIX provides factual evaluations of technologies, profiles of companies in the selected market sector, and advice on acquisitions, transitional business opportunities and due diligence.
###