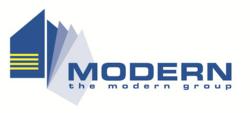 Sustainability, it's in our nature.
(PRWEB) December 20, 2011
Australia's leading home improvement expert the Modern Group is set to give away the last of ten Modern 'ECO Home Makeovers' as part of the Think Greener initiative.
In conjunction with its Green Partners, Modern has already given away $90,000 worth of makeovers in 2011. The final prize – to be drawn at the end of December 2011 – will bring the total to $100,000.
Modern's ECO Home Makeovers are designed to reduce a household's energy bills and greenhouse gas emissions.
Modern ECO Home Makeover options include:

Solar power systems that generate free electricity straight from the sun.
Streamline roller shutters that can reduce energy consumption by up to 30 per cent.
Solar hot water systems that can cut up to $700 off power bills.
Supablock roof coatings that reflect sunlight and can reduce temperature within the home.
Enviro Blind window shutters that are manufactured without the use of potentially ozone-depleting materials.
Rainwater tanks that recycle water, save on bills and reduce pressure on local water supply.
In addition to the ECO Home Makeover giveaway, Modern Group's Think Greener initiative includes a partnership with the Aussie Recycling Program (ARP), Australia's first mobile phone recycling program.
Think Greener is the latest in a long line of environmental initiative implemented by the Modern Group.
Modern has been building sustainability considerations into their products and services for several decades, sourcing the cleanest materials and developing revolutionary manufacturing processes.
Australian consumers can find out more about Think Greener and the Modern Group by visiting http://www.thinkgreener.com.au
###