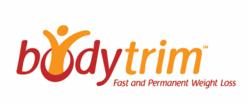 Win $50,000 Cash. Take the Bodytrim 2011 Challenge
(PRWEB) December 20, 2011
With national obesity rates at an all time high and many diets not promoting health and nutrition, Bodytrim has created an online knowledge forum written by some of Australia's leading nutritionists. It provides up to date and objective information on; weight loss, exercise, diet and health related matters, comparison of other diets and how to stay focused and motivated throughout your diet. Each week, experienced nutritionists will share their tips, advice and knowledge in a series of informative health articles written for all interested parties.
http://www.bodytrim.com.au/professional-advice
Articles to date include recipes that help when something sweet is needed or snacks to help bridge that gap between meals. If exercising, what exercise is really going to benefit a person's weight loss regime and which ones are more prudent for body toning. At the moment with the Bodytrim challenge you can sign up for a free trial and also stand the chance of winning $50,000
The nutritionists below and the one researching and writing this unique and insightful content:

Daisy Wood B Food Sc Hum Nut - Daisy loves her work and has helped hundreds of people lose weight successfully and sustainably. She is passionate about cooking and adapting recipes to create healthier options. According to Daisy, healthy eating is never boring.
Inger Ohlsson BSc (Nutrition), MExSpSc - Inger is determined to promote healthy eating habits and physical activity to address some of the most common diseases in today's society and is extremely motivated to help everybody achieve a healthier lifestyle and improved quality of life.
Keira Mullen BEc., MNutr. - Keira's interest in nutrition was spurred on by a family history of food intolerances and dietary diseases giving her a sympathetic approach to other sufferers of these problems. She takes a positive approach to weight loss and enjoys solving others' health and weight loss problems.
Maria Anderson BEc., MNutr. - Maria believes nutrition and lifestyle are fundamental cornerstones of good health and wellness and she has helped countless individuals improve their quality of life by assisting them to lose weight and regain their health.
# # #