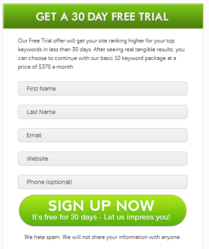 Cebu, CEB (PRWEB) December 19, 2011
Canadian based SEO service provider, Quick SEO Results announces today their latest update to the public. Quick SEO Results is in the industry of providing its users the best user experience to improve rankings on Search Engine Results Page (SERP) and to draw organic traffic to websites. Today, Quick SEO Results announces that they have opened their doors to the public for agencies and resellers to boost search engine marketing.
The company has taken this big step because they are confident about their services and that they have the capability to engage a larger audience in their target market. "We've been in this industry for relatively a short time, but we have managed to climb very quickly to match the industry's standards. Our methodology is built on 100% link building practices and is search engine approved. But what makes us different is that we believe SEO is a two-way relationship with our customers, without this crucial level of commitment and participation, a SEO campaign is bound to fail," mentions Business Development – Managing Director, Jonathan Kennedy.
"Given the great progress and positive feedback we've been getting the past year, we've realized that it's time that we should finally open our doors and allow agencies and SEO resellers for our services," says Managing Director, JP Bisson. Which is why, Quick SEO Results now offers their white label services for resellers. Interested parties can contact Quick SEO Results directly or merely by visiting their website landing page and clicking the 'Agencies and Resellers' tab. Pricing and other valuable information such as volume discounts will be provided upon inquiry.
Quick SEO Results offers a 30 day free SEO trial to its potential clients. This Canadian SEO company troubleshoots websites with limited and unused resources to target their audience and maximize potential revenue. From enhancing keywords to garnering organic traffic, Quick SEO Results promises to deliver. For more information on its packages and pricing, visit their website at http://www.quickseoresults.com.
About:
Quick SEO Results is a wholly owned company by Clicking Labs. With dedication and perseverance, they were able to bring together a team of multi-talented individuals to provide the world with creative and interesting marketing strategies to drive success to its clients. It was founded in Ontario, Canada but recently moved operations to Cebu, Philippines in early 2011.
###