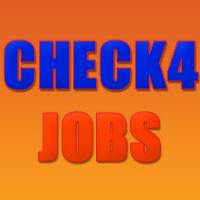 (PRWEB) December 22, 2011
Tis the season to earn lolly la-la-la-la-laaa... It's not too late to secure a job for Christmas. Check4Jobs are receiving hundreds of new vacancies everyday for immediate start temporary and temporary to permanent roles for Christmas and New Year.
Retail and distribution jobs are the most plentiful with these industries enjoying their busiest time of the year. The Royal Mail is expecting its most demanding week with more shoppers turning to online stores than at any other time.
Many large recruiters need thousands of casual staff to cover the festive season. The Royal Mail, Sainsbury's, Argos and Tesco's are just a few of the big companies hiring right now for temporary staff.
Also hungry for staff is food production and the catering sectors. Turkey pluckers and meat packers are urgently required, together with bar staff, coffee shop workers and waiting staff.
A temporary Christmas job is an ideal way to earn some extra money and can be a good introduction to a new employer. Many of the contract jobs filled at this time of the year can lead to permanent jobs with the same company or another impressed by recent work experience.
###