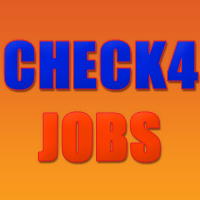 (PRWEB) December 22, 2011
Check4Jobs is a good barometer of the state of the UK jobs market as they list jobs from all sectors. As 2011 draws to an end they are listing over 450,000 live jobs but this is set to expand - double even! Next year Check4Jobs hope to list a million jobs on a daily bases.
David Cameron may not have delivered the news some in the city were hoping for but the UK has a diverse jobs market and can be very resilient. Despite the predictably gloomy forecasts of many, there are a few glimmers of hope already appearing on the horizon for 2012.
UK manufacturing received a welcome boost with the news of Jaguar Land Rover is to create up to 750 new jobs at its factory in Wolverhampton. The jobs will be for highly skilled engineering and manufacturing positions in the Midlands but this will have a positive knock-on effect to the supply chain and the wider area with many more jobs being created.
Apprenticeships are set to increase dramatically next year with the government's recent announcement of new funding. £18.7m will be invested from the Higher Apprenticeship Fund to support 19,000 new Higher Apprenticeships in various sectors to include construction, engineering, insurance and financial services.
Young people are going to benefit greatly from new apprenticeship programmes and now Check4Jobs lists all graduate jobs it's probably the best place to start your job search.
Starbucks announcement of 5,000 new UK jobs over the next five years is also incredibly good news for job seekers. Kris Engskov, the managing director of Starbucks UK and Ireland said that young people in particular would be the main beneficiaries of the thousands of new jobs. Around half of Starbuck's baristas are under 24 years and with many of the jobs being part-time positions this is great news for students.
Another major growth area is people deciding to start an independent career and become a contractor. According to the 2011 Elance survey of online freelance professionals, nearly 1 in 3 workers begin freelancing to be their own boss and work on projects they love. Check4Jobs features hundreds of temporary and contractor roles so if this sounds appealing then start your search here.
Alexandra Tatarus, Marketing Executive at Check4Jobs is expecting a buoyant jobs market for 2012. "With the media prophesising strikes and mass job losses I think job seekers need to remain impartial and stay positive. It's easy to accept the negativity and use it as an excuse not to try and look for work but we can assure people there are thousands of jobs just waiting for people at Check4Jobs - that's a fact!"
###