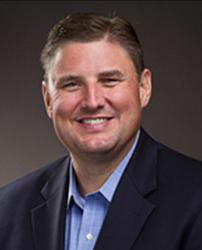 "Mel and Roberto bring valuable leadership perspectives from organizations that have successfully employed GS1 standards to optimize business processes"
LAWRENCEVILLE, N.J. (PRWEB) December 19, 2011
Melvin Landis of Coca-Cola Refreshments and Roberto Magaña of Procter & Gamble have been appointed to the GS1 US Board of Governors, the organization announced today. GS1 US is a not-for-profit organization that develops supply-chain standards, solutions and services for 25 industries.
Landis, Chief Retail Sales Officer for Coca-Cola Refreshments, is responsible for strategic relationships with national customers. He leads the company's customer-management efforts across all categories and market channels for bottle, can, and fountain packaging.
"Over the years, Coca-Cola Refreshments has continued to realize supply chain improvements and benefits as a result of our collaborative relationship with GS1 US," said Landis. "I am honored to join the Board of Governors and Iook forward to contributing to the success of this organization by helping to advocate for industry-wide use and adoption of GS1 standards."
Magaña joined P&G in 1984, and is now Vice President of Product Supply for P&G's North America operations. His previous positions include Purchasing Manager for Mexico, Director of Latin America Purchases, and Vice President of Global Business Services Purchases.
"As a global consumer brand, P&G understands the importance of the role GS1 US plays in making supply chains more efficient," said Magaña. "I am proud to join the board and work with industry leaders to help guide the adoption of standards that ultimately benefit consumers in so many ways."
Bob Carpenter, President and CEO of GS1 US, welcomed the two executives to the board. "Mel and Roberto bring valuable leadership perspectives from organizations that have successfully employed standards to optimize business processes," said Carpenter. "Their expertise will strengthen our ability to bring communities together to foster supply chain collaboration across many industry sectors."
The GS1 US Board of Governors includes executives from leading corporations such as: Johnson & Johnson; Kraft Foods, Inc.; the Kroger Co.; McKesson Corporation; the Premier healthcare alliance; Publix Super Markets; Sam's Club; The J.M. Smucker Company; Sysco Corporation; Wakefern Food Corp.; and Wegmans Food Markets, in addition to the Food Marketing Institute and Grocery Manufacturers of America.
GS1 US, a member of GS1, is a not-for-profit organization that brings industry communities together to solve supply-chain problems through the adoption and implementation of GS1 standards. More than 200,000 businesses in 25 industries rely on GS1 US for trading-partner collaboration and for maximizing the cost effectiveness, speed, visibility, and security of their business processes. They achieve these benefits through solutions based on GS1 global unique numbering and identification systems, bar codes, Electronic Product Code-based RFID, data synchronization, and electronic information exchange. GS1 US also manages the United Nations Standard Products and Services Code® (UNSPSC®).
###