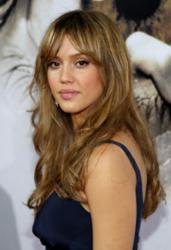 London (PRWEB UK) 21 December 2011
School bullying is something that a lot of children have to endure, for many the only answer is to leave school and study from home. According to Oxford Open Learning, an increasing number of students (and celebrities) opt to continue or complete their education by taking distance learning courses.
Bullying is a term that stands for overbearing, intimidating or aggressive treatment. Everyone has had to face it at least at one point in their lives and we all know how it feels. The environment in which it manifests most frequently is education, with students who had been bullied as teenagers saying that they had suffered long term, harmful effects lasting into adulthood.
When students feel unsafe, intimidated and tense in their school environment, apart from it being personally traumatizing, it also leads to a ruined, unproductive educational experience. Bullied students tend to be introverted, unfocused, disoriented and afraid to express themselves academically during classes. As a result they struggle with their schoolwork. For students who just can't cope with the bullying at school, there is an answer: learning from home. Distance learning courses are now increasingly popular, they give students the chance of achieving the qualifications that they deserve.
It is not just bullied students that turn to learning from home, many celebrities turn to education at home too.
Jessica Alba: Being an A-list actress who started her busy career at an early age, Jessica Alba didn't have the time to deal with a standard school schedule, and instead took online and distance courses in order to complete her high-school education and graduated with her G.E.D.
James Franco: The young actor, known for the notable roles he played in movies such as Spiderman, Pineapple Express and 127 Hours, found distance learning the most suitable for his lifestyle. He decided to do Masters of Fine Arts program with an emphasis in creative writing online.
Shaquille O'Neil: The basketball legend dropped out of college after his junior year, but not before promising to his mother that he would one day finish his studies. Meanwhile he ended up not only getting his bachelor degree, by taking home study courses, but also completing a Master's in Business Administration online.
Marcia Cross: The ginger actress is known for playing the character Bree in the hit show Desperate Housewives. Although a busy woman, she found it convenient to finish her Masters in Psychology online.
Lil Wayne: Rapper Lil Wayne started his career during high school by joining Money Records super-group "The Hot Boys" tour. He completed his education however by obtaining his G.E.D. by distance learning and consequently decided to pursue a degree in political science online. In an interview for VH1 the rapper declared: "I'm not going back to school. I'm really going to school for the first time."
Having the flexibility of studying in your own free time is just one of the advantages of learning from home. Have a look online to see if distance learning courses would be suitable for you or your child.
Sources:
Oxford Open Learning: http://www.ool.co.uk
Weboptimiser News: http://www.weboptimisernews.com
###