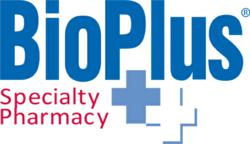 Altamonte Springs, Florida (PRWEB) December 19, 2011
BioPlus Specialty Pharmacy (BioPlus), one of the nation's leading specialty pharmacies, announces today that URAC, the largest accrediting body for health care, awarded it accreditation through its rigorous program. Accreditation from URAC serves as a symbol of excellence and lets patients, providers, and insurance payers know that BioPlus meets the highest level of commitment to quality and accountability.
"URAC is the industry leader for health care accreditation, which is why we're proud to have met their high standards for our company's operations," says Elvin Montanez, Pharm.D., Senior Vice President at BioPlus. The URAC accreditation process included a review of all of BioPlus' policies and procedures as well as an onsite visit to confirm that the operations at BioPlus do, in fact, conform to our stated policies. A committee of health care experts developed URAC standards, which are updated every three years.
URAC is an independent, nonprofit organization that provides benchmarking services throughout the health care system. Since URAC is independent of any particular stakeholder group, consumers can feel confident that the accreditation process is impartial and not influenced by any industry interests.
"URAC's accreditation serves, in a way, to accredit our company's mission: that of working to provide patients with the best care possible. It adds another way for our customers to feel confident of BioPlus' trustworthiness – they don't necessarily have to do the due diligence on us, since URAC spent six months on that detailed process for them," Dr. Montanez adds.
The URAC seal of approval of BioPlus Specialty Pharmacy can be seen at the BioPlus website, http://www.bioplusrx.com, as well as at the URAC website at http://www.URAC.org.
About BioPlus Specialty Pharmacy
BioPlus is a pharmacist-owned, VIPPS accredited, national specialty infusion pharmacy providing high-touch services and specialty pharmaceuticals for patients with chronic diseases such as hepatitis, bleeding disorders, cancer, and other conditions. Licensed in all 50 states, BioPlus is one of the nation's largest independent specialty pharmacies. Accredited by the Community Health Accreditation Program (CHAP), patients can contact the Pharmacy toll free at 1-888-514-8082.
For information: http://www.bioplusrx.com or
Contact: info(at)bioplusrx(dot)com
# # #