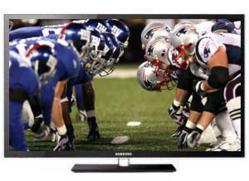 We try to make it as easy as possible for our customers to find the TV that best suits them
(PRWEB) December 20, 2011
Reviewers and editors at LCDTVBuyingguide.com have compiled useful and easy lists for many of the most relevant TV categories to help consumers cut through all the hundreds of available models. Lists are broken down into various targeted categories such as Top 10 LCD and LED TVs for the 2011 Holidays, the best 32" LCD/LED TV, best Sports TV, best TV for movies and a breakdown of recommended TVs for each size category.
An excerpt from one TV summary in the holiday list involves the popular UN55D6000 LED TV model. The editor notes, " You may even find a better price than the stated $1499. The clear coat screen on this edge lit LED TV is one of the reasons for its exceptional 9/10 rating on HD picture quality performance."
"We try to make it as easy as possible for our customers to find the TV that best suits them," comments editor-in-chief Robert Wiley. "There is so much choice out there. Every manufacturer has 20 different series with 4 sizes per series = 80 TVs. It's daunting for the average consumer to try to sort through this much information. We not only want to be the most detailed and thorough in our television review process, we also want to provide the site that is easiest for the consumer to use to find which TV suits them best."
An example of what Mr. Wiley is referring to lies with the companies top recommended TVs by size pages. The best 55" LED Television size page lists 6 or 7 recommended choices based on the reviews of the televisions. There is a short commentary for each TV with editors choice awards going to best quality, best value, and best price to help guide consumers to the TV that best fits into their budget. Each selection has a link to the actual product page with the review and pricing comparison. Many have ratings as well.
Other available recommended TVs by size pages on the companies web sites are 15", 19", 20", 26", 32", 37", 40/42", 46", 52/55", 60+". Reporters note that many of the pages have a combination of the best LCD and LED back-lit televisions such as the top 40" LED/LCD TV page which lists the Samsung LN40D630 LCD TV as it's best value editors choice award unit. Here is the writeup from that unit: "Alongside it's LED TV series, Samsung continues to offer traditionally backlit LCD televisions. The D630 series replaces 2010's C630 series. We liked the C650 series a lot when we reviewed it and found it to be a great value with a great picture. The 630 line was the same as the 650 without internet connectivity features. This year the 630 includes WiFi and the new Allshare feature but it still doesn't go online.
"One thing we do is publish lists real time when the consumer has a need," states Wiley. In backing up this claim, the company already has its Best TVs for Superbowl Sunday to fill a need for those consumers wishing to get a jump on not only the professional football playoffs but also the college bowl games and BCS championship. The list contains a range of very large sized LED TVs and Plasma TVs, but it also takes into account value and lists a couple of models that avoid some of the more high priced features in the marketplace and focus on size and picture quality. One of the points the list makes is that it is important to have a fast enough refresh rate in LED televisions in order to properly display fast moving images like an LSU tailback, while Plasma Televisions have little problem in this area.
Consumer Electronics Advisory Group Inc. operates several premier buying guide websites, including lcdtvbuyingguide.com and plasmatvbuyingguide.com, among others. Online since 1999, the company provides objective and thoroughly researched information through professional reviews performed by seasoned reviewers. Editors Robert Wiley and Jack Burden have been reviewing televisions since the first commercial plasma TVs hit the market in year 2000. John Wirtz has been calibrating televisions professionally for 10 years. The company's reviewers adhere to strict testing guidelines using the highest caliber equipment. The combined web sites have more than 15 million unique visitors each year in the fast growth consumer electronics industry.
###