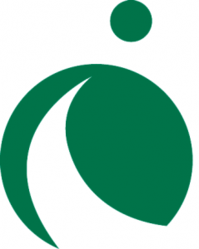 MIAMI LAKES, FLORDA (PRWEB) December 20, 2011
Inktel Direct Corp, a leading business process outsourcer specializing in marketing and governmental services, is honored to announce that it has been named one of the "Best and Brightest Companies to Work For" in the country. The honor comes on the heels of being named one of the Chicago Tribune's "Top Workplaces in Illinois" and two years after being named the "#1 Company to Work For" in the State of Florida by Florida Trend Magazine.
Long touted for its unique personal development and training programs and its creative employee recognition programs, 2011 saw Inktel's corporate culture initiatives grow to new heights. The Inktel Direct Excellence Academy ("IDEA") had another standout year with its Leadership Development Program offering courses in leadership, presentation skills, time management and other professional development skill areas.
Inktel's hiring processes, critical to its success, also thrived in new ways this past year, serving to add some of the industry's top talent to an already formidable team of leaders driven by their passion, tenacity and intelligence. From a corporate culture standpoint, this year marked the creation of the Inktel Direct Innovation Grant, the "Mission Slimpossible" wellness competition, Military Appreciation Month, the Inktel Innovation Challenge, the "Create the Inktel Mascot" contest, the "Big Idea" online submission portal and more.
Inktel's community involvement continued to expand as well. The Company assisted dozens of causes and innovative programs including Big Brothers Big Sisters; the United Way; "adopting a shark" to promote marine conservation; visiting the "Give Kids the World" amusement park for terminally ill children; the Children's Movement of Florida; the Northern Illinois Food Bank; supporting an employee's efforts to grow his hair to 12 inches to donate to a terminally ill child at St. Jude Children's Research Hospital; as well as many other cultural and educational institutions.
"Inktel prides itself on creating a challenging, supportive and rewarding work environment," stated J. Ricky Arriola, President and CEO of Inktel Direct. "We are truly honored to be recognized as one of the best companies to work for in the nation! It's a tribute to our team and our collective focus on providing our clients with platinum-standard levels of service. The hits keep on coming for Team Inktel!"
In addition to the honors previously mentioned, Inktel has also previously been named South Florida Business Journal's "Best Place to Work in South Florida," Florida Trend's "Best Company to Work For" in Florida, a Chicagoland Chamber of Commerce "Workplace Excellence" Finalist and one of Crain's Chicago Business ' "Best Places to Work" in Chicago.
About Inktel Direct
Inktel Direct is a leading business process outsourcer specializing in marketing and governmental services. As one of the top outsourcers in the United States, Inktel Direct provides Fulfillment, Contact Center, Direct Mail / Lettershop, E-commerce, Social Media Marketing and Graphic Design Solutions to many Fortune 500 companies, federal/state/local government agencies, not-for-profit agencies and other leading organizations. The rapidly growing organization has received multiple awards and recognition including the "Best Company to Work For" in all of Florida (Florida Trend), a "Top Workplaces in Illinois" winner (Chicago Tribune) and a "Best and Brightest Company to Work For" in the nation! Inktel Direct has operations nationally, including offices in Miami, Chicago and Ft. Lauderdale, among other cities. Company news and background information are available at http://www.inktel.com or call 1-888-4-INKTEL.
# # #
Inktel Direct, the Inktel Direct logo, and "Passion for People" are trademarks of Inktel Direct Corporation. All other trademarks are property of their respective owners.