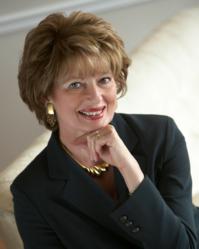 The holidays revolve around food, which makes them doubly challenging for gluten-free folks who want to avoid the inevitable weight gain, says Carol Fenster, a gluten-free cooking expert.
Denver, CO (PRWEB) December 20, 2011
The holidays revolve around food, which makes them doubly challenging for gluten-free folks who want to avoid the inevitable weight gain. Here are some ways to stick to a gluten-free diet and avoid packing on extra pounds from Carol Fenster, author of Gluten-Free 101 and a foremost expert on gluten-free cooking.
[1] Plan your calorie intake for the day. Before breakfast, review the day's events and plan your meals so you can manage your total calorie intake. Most festivities are evening events, so eat moderately early in the day. Choose a gluten-free, high-protein cereal for breakfast plus a vegetable-laden salad and protein-based soup (such as bean) for lunch; this keeps you feeling comfortably full and limits your calorie intake so you can splurge a little that night. For an event earlier in the day―such as brunch― plan a low-calorie dinner that night to balance the day.
[2] Learn the calorie count of different foods. Lean meats, steamed vegetables, and small servings of rice, potatoes, or whole grains―without calorie-laden sauces―are healthy choices. But if you add a regular-size, high-calorie dessert (at least 500 or more calories) or extra servings of gluten-free bread(more than 100 calories per slice; butter or olive oil adds another 100 calories per pat or tablespoon) you can quickly exceed your total calorie limit. If you must indulge, have a bite or two of the dessert and limit yourself to a half-slice of bread with only a smear of butter or oil.
[3] Limit high-calorie foods. Foods that are fried or flour-based are off-limits for a gluten-free diet because they usually contain wheat, the primary source of gluten in the American diet. Gluten-free versions of these foods are safe, yet still high in calories so eat them sparingly or, better yet, avoid them. Replace high-calorie mayonnaise-based dips with hot sauce, salsa, or pesto.
[4] Practice portion control. Any food―gluten-free or not―can be fattening if you eat too much of it. So, learn what constitutes a portion size. A serving of meat resembles a deck of cards; a serving of cooked rice is one-half cup, and a serving of cheese looks like a pair of dice. However, most of us eat far bigger servings―for example, standard muffins are 2 to 3 ounces (like a large lemon) but many muffins are more than twice that size and can top 500 calories, depending on the ingredients.
[5] Choose drinks carefully. Sparkling water is the best choice for weight-watchers since it is calorie-free. Alcohol itself contains calories which increase when mixed with soda or fruit juices. Wine and distilled liquors (such as whiskey or vodka) are gluten-free, but contain about 65 calories per ounce. Gluten-free beer contains roughly the same number of calories as regular beer. Eggnog, though gluten-free and delicious, is highly caloric.
[6] Eat strategically. Early in the day, envision your gluten-free meals for the day and how you will handle each situation with restraint, whether eating alone or at a party. At each meal, try filling up on the less-caloric choices such as vegetables, salads, or gluten-free, broth-based soups and then eat smaller servings of the more calorie-laden foods such as meat and dessert.
[6] When in doubt, avoid it. People with celiac disease (an autoimmune form of gluten intolerance) know it is imperative to steer clear of all gluten to avoid getting sick. Likewise, if you sense that a particular food is extremely caloric then don't eat it. And, remember that gluten-free doesn't necessarily mean healthy. Gluten-free, deep-fried shrimp with tartar sauce has the same calories as the gluten version. A better choice is plain shrimp with cocktail sauce.
###