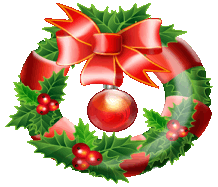 Washington, DC (PRWEB) December 21, 2011
Cheryl Kincaid, the author of the new book "Hearing the Gospel through Charles Dickens's 'Christmas Carol'" can tell you.
Kincaid has spent hundreds of hours researching Charles Dickens "A Christmas Carol" and tell your viewers, readers and listeners:
-The origins of the beloved Dickens holiday classic
-Why Dickens story of Ebenezer Scrooge, Tiny Tim and the ghost of Jacob Marley is still so popular over a century after its release.
-The biblical roots of "A Christmas Carol"; was Dickens actually a believer?
-The best (and worst) adaptations of "A Christmas Carol"
This is a fantastic topical interview, perfect for the holiday season.
Ms. Kincaid, the pastor of Clifton New Jersey Presbyterian Church, will also answer listeners questions about Charles Dickens and his impact on the way we celebrate Christmas today, and about her new advent book for children "The Little Candle That Could".
For more information or to book an interview with author Cheryl Kincaid, contact Allen Media Strategies Rebecca Fuentes at (703) 589-8960 or rebecca(at)allenmediastrategies(dot)com.
###